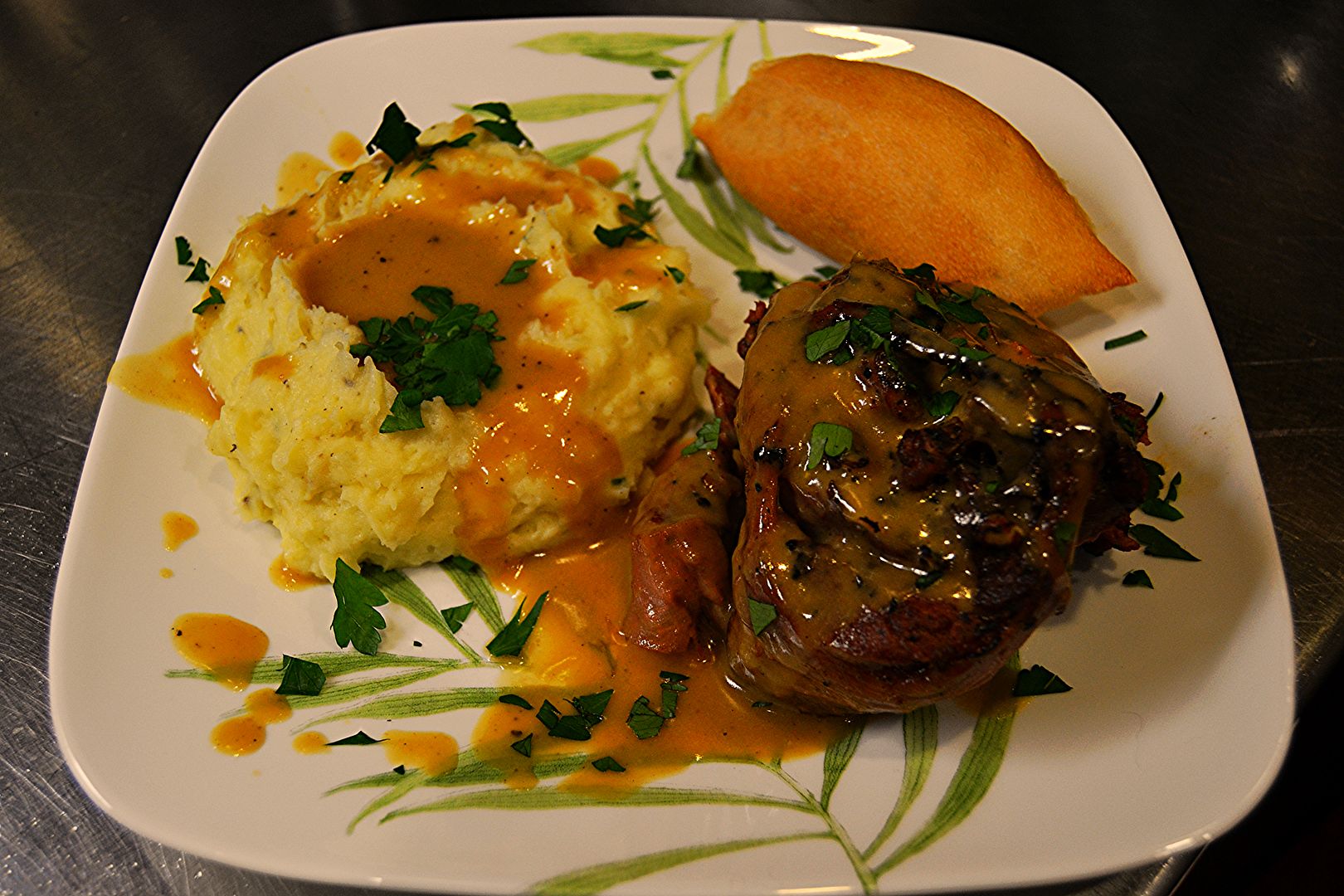 This was my final entry plate into the "Legs" Throwdown on the greatest barbecue forum on the web
The Challenge was, as the name implies, to cook your best dish with the leg of any kind of animal. I was sure there would be plenty of chicken legs, so I opted for turkey. This proved to be no small task. After several failed attempts at finding fresh turkey legs, I struck pay dirt at Penn Dutch in Hollywood. It seems that all the local grocery store only carry the smoked legs as the demand is low and the smoking process is a natural preservative. This was my canvas.
Next I had to work fast before my wife caught me sawing the legs into pieces with my hacksaw from the garage. After a bit of cleanup it worked quite well for the task. The end result looked like this.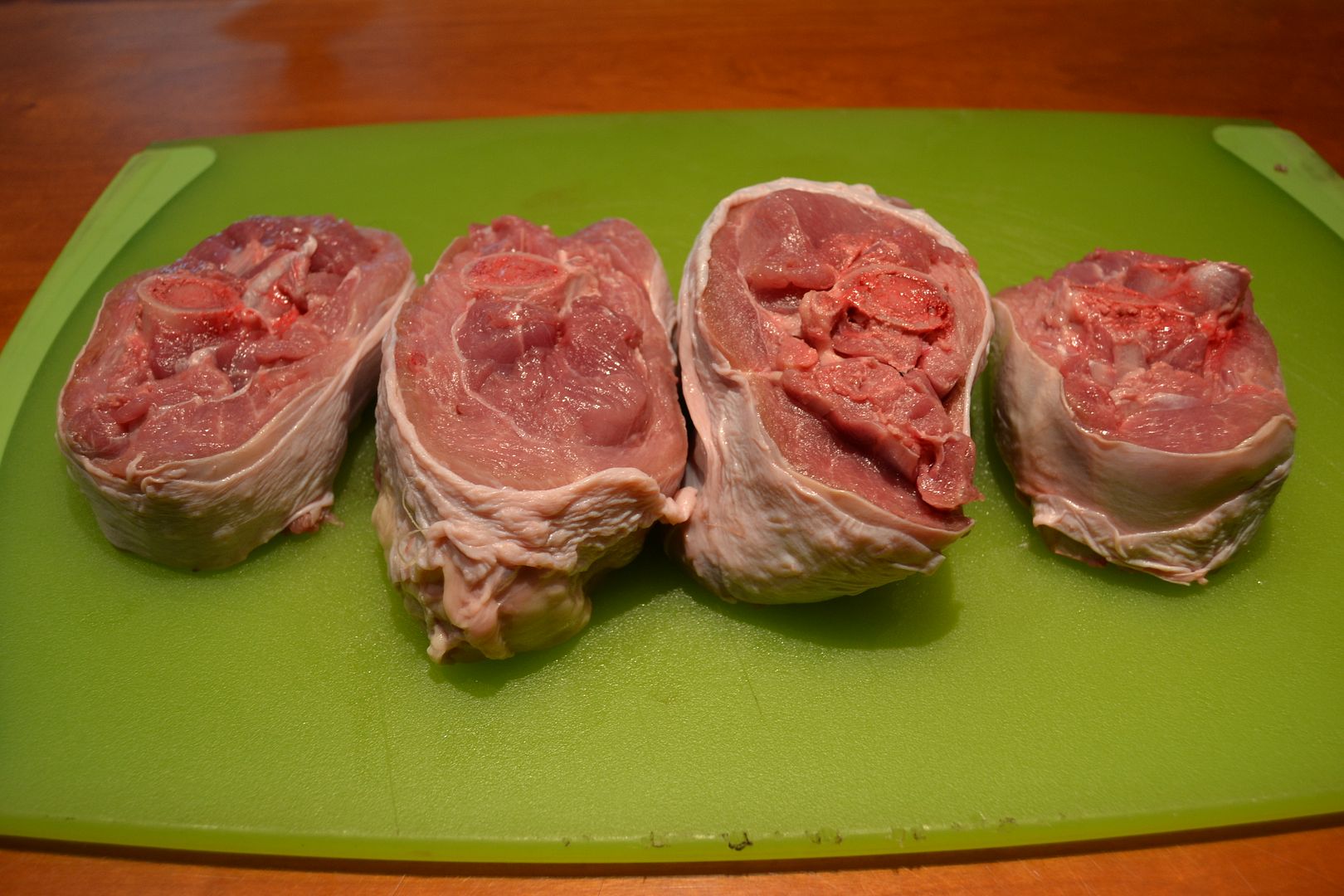 Next onto the Kamado, set-up for direct heat, for a hot-n-fast sear to seal in all the juices.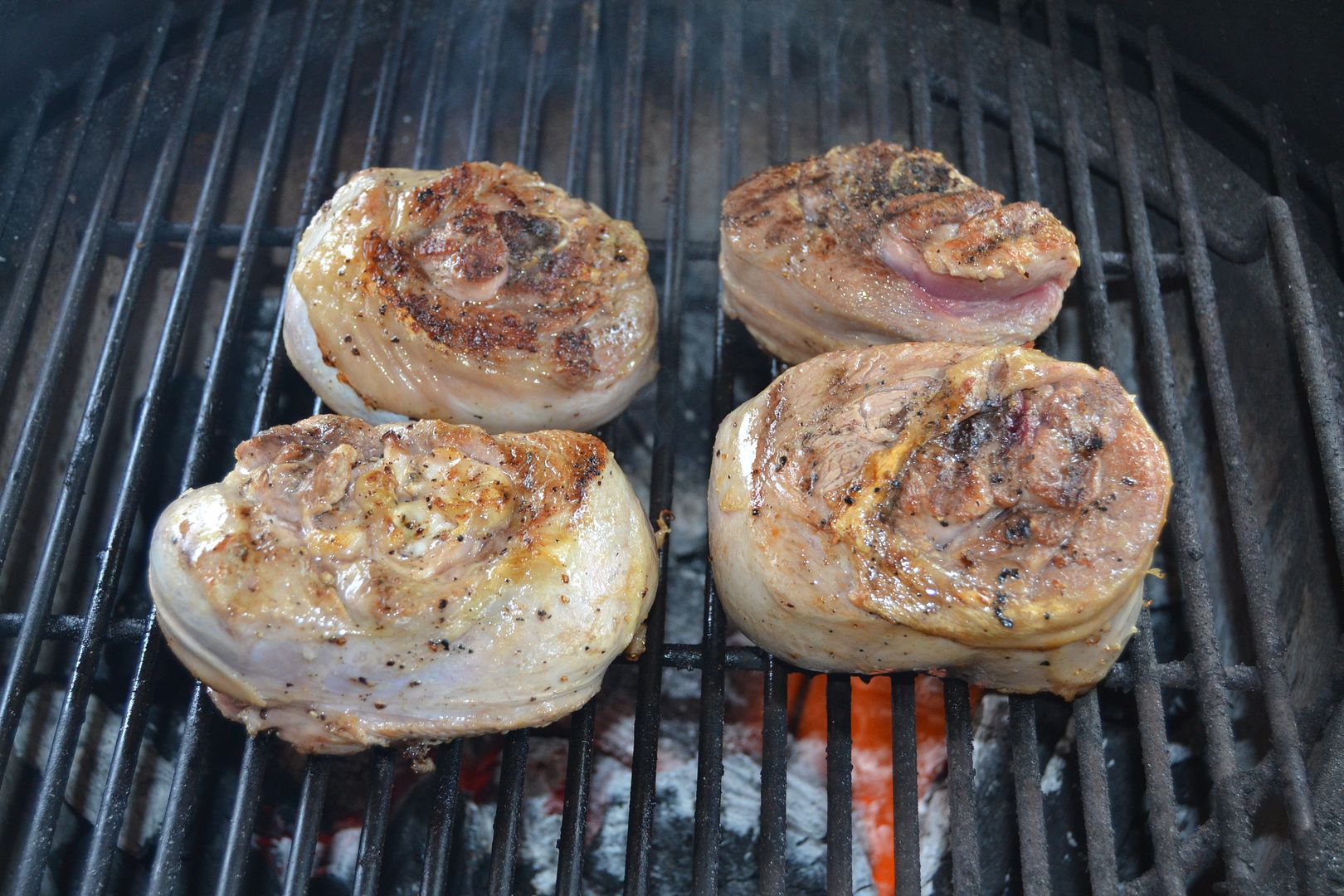 Looking god now!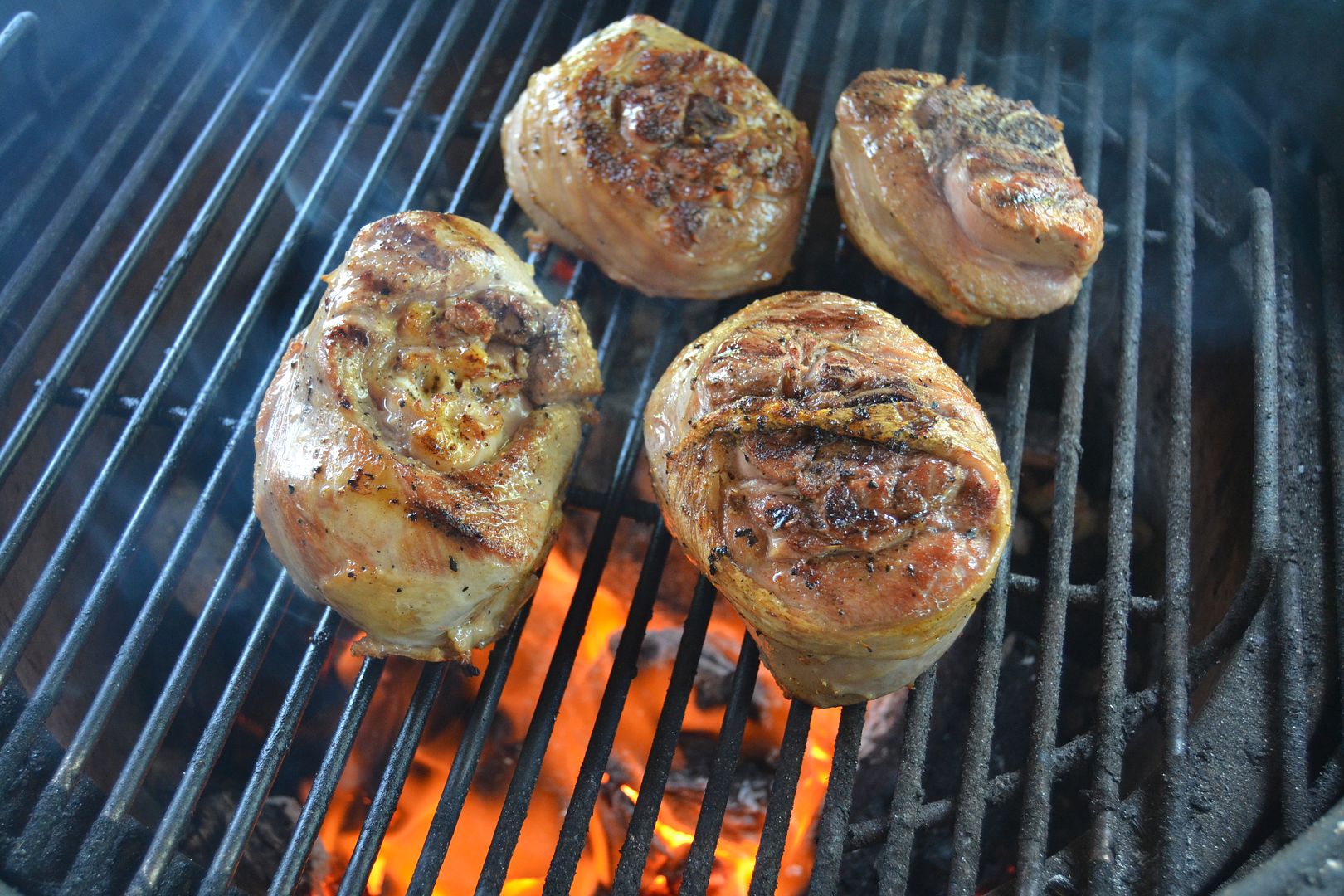 While they were searing, I chopped up some onion, carrots and leeks.
Started them in a cast iron brazier to sweat with low extra virgin olive oil.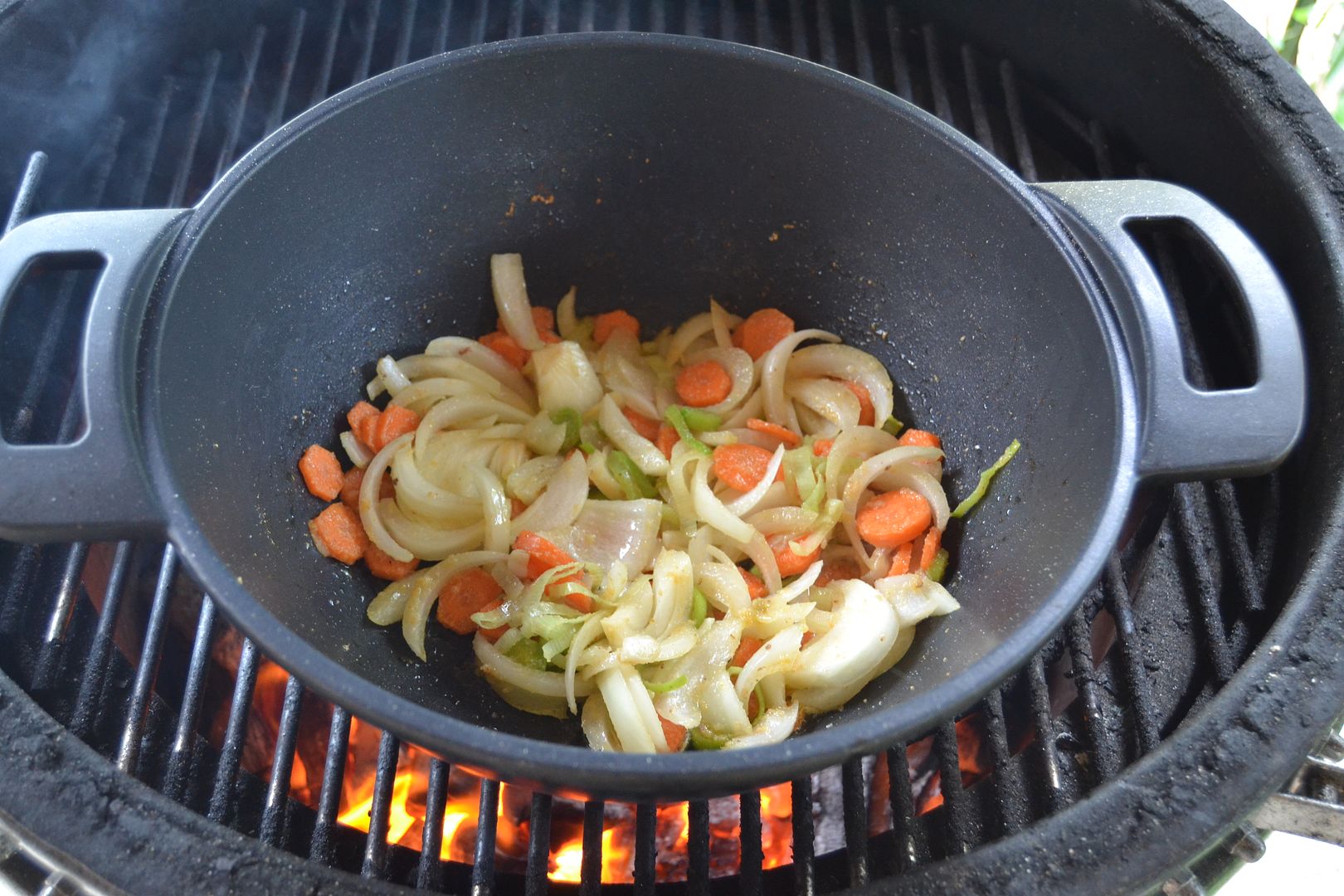 Removed the meat and wrapped in aluminum foil to rest while a made a stock with the remainder of the shanks.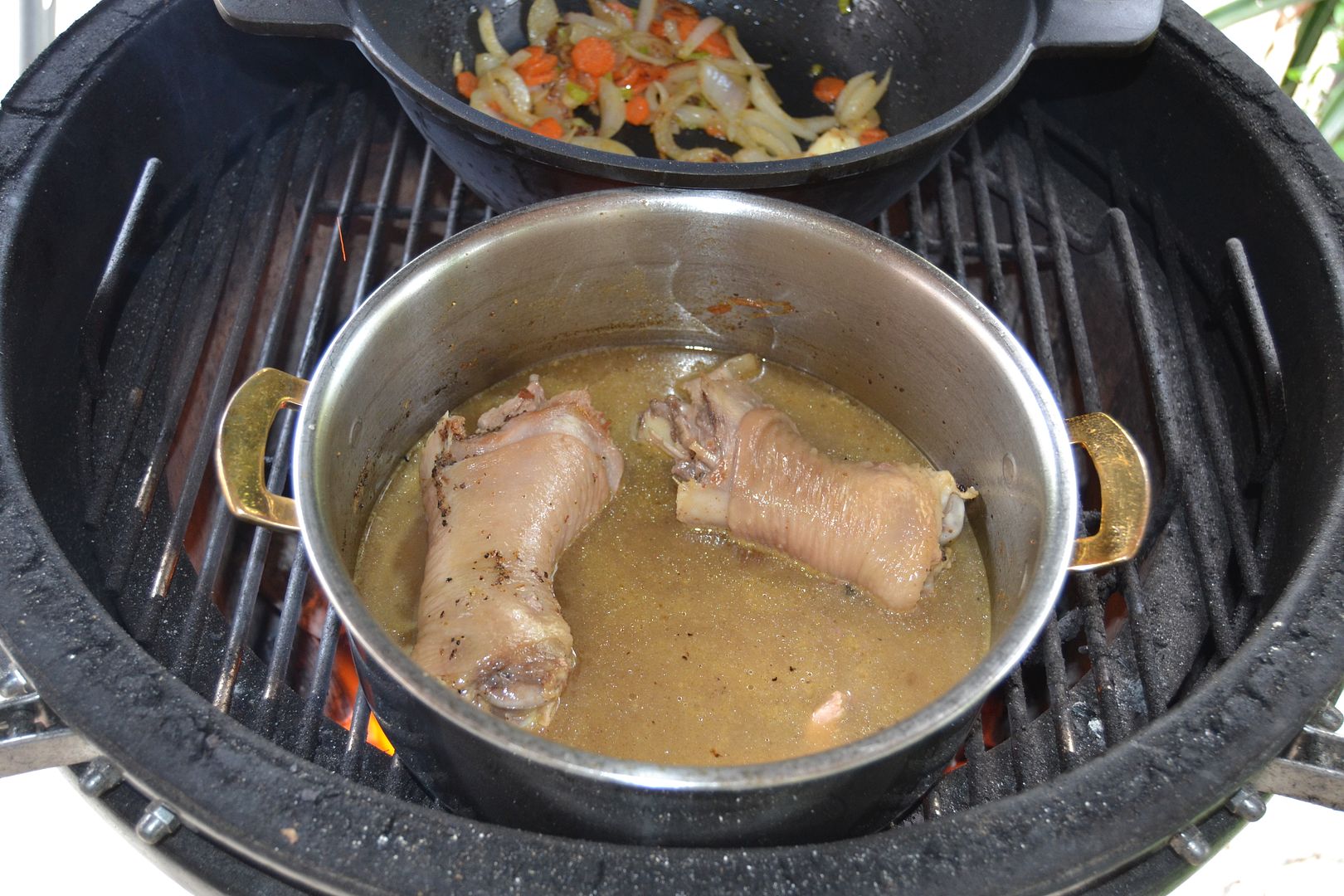 Brought the stock to a simmer.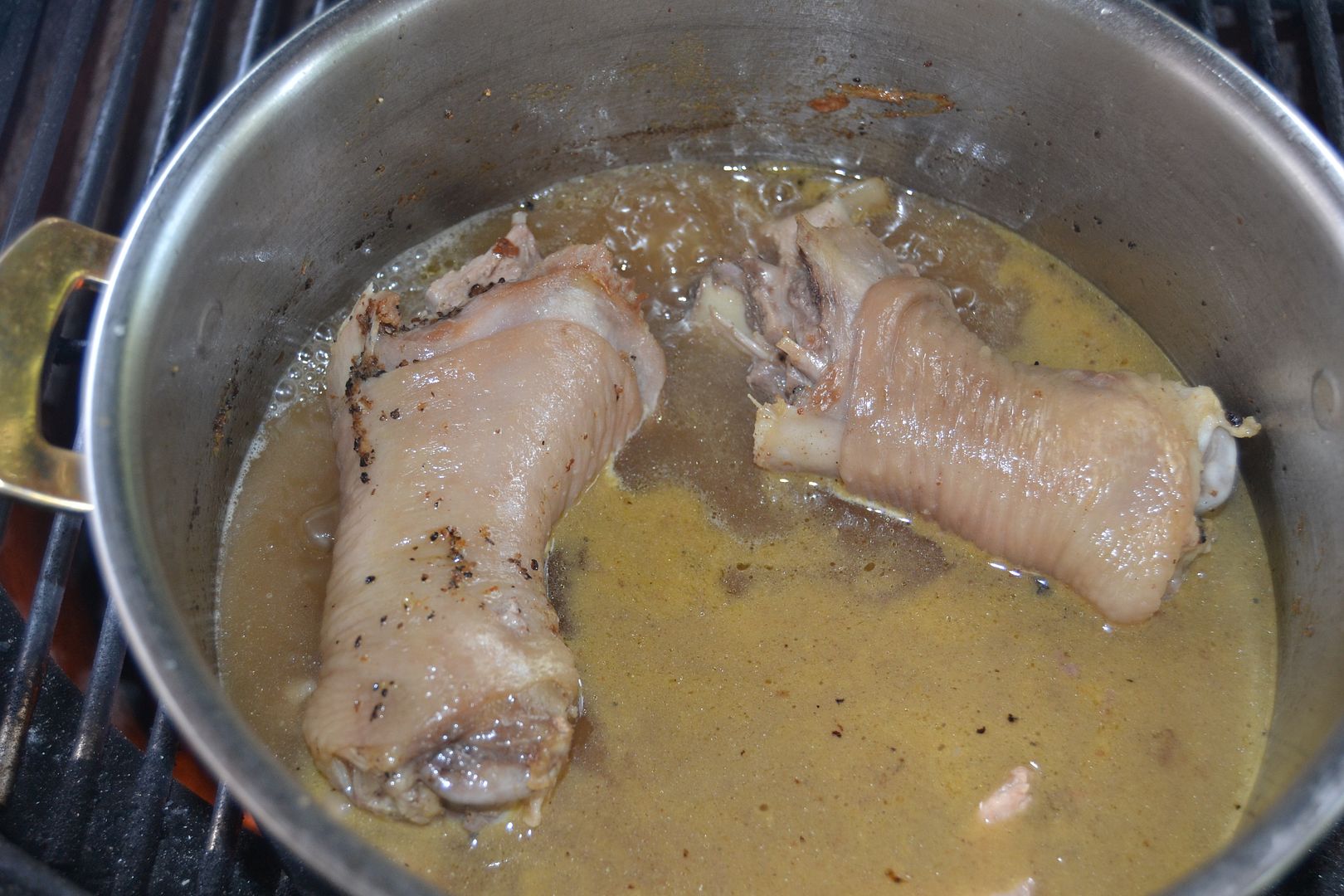 And let it all ride for a while.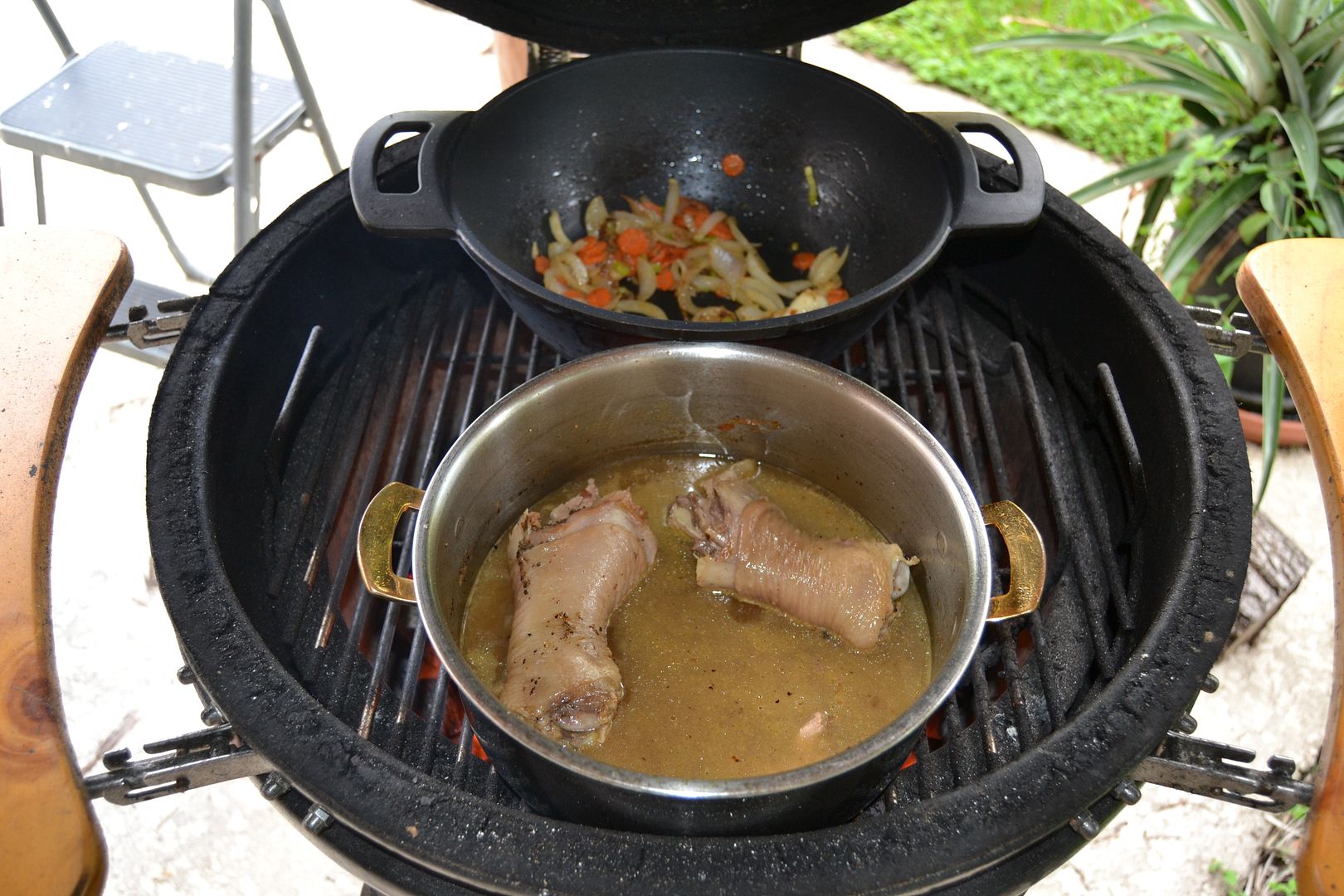 Once the stock had reduced I married it with the vegetables and prepared the Kamado for indirect heat and a long slow braise.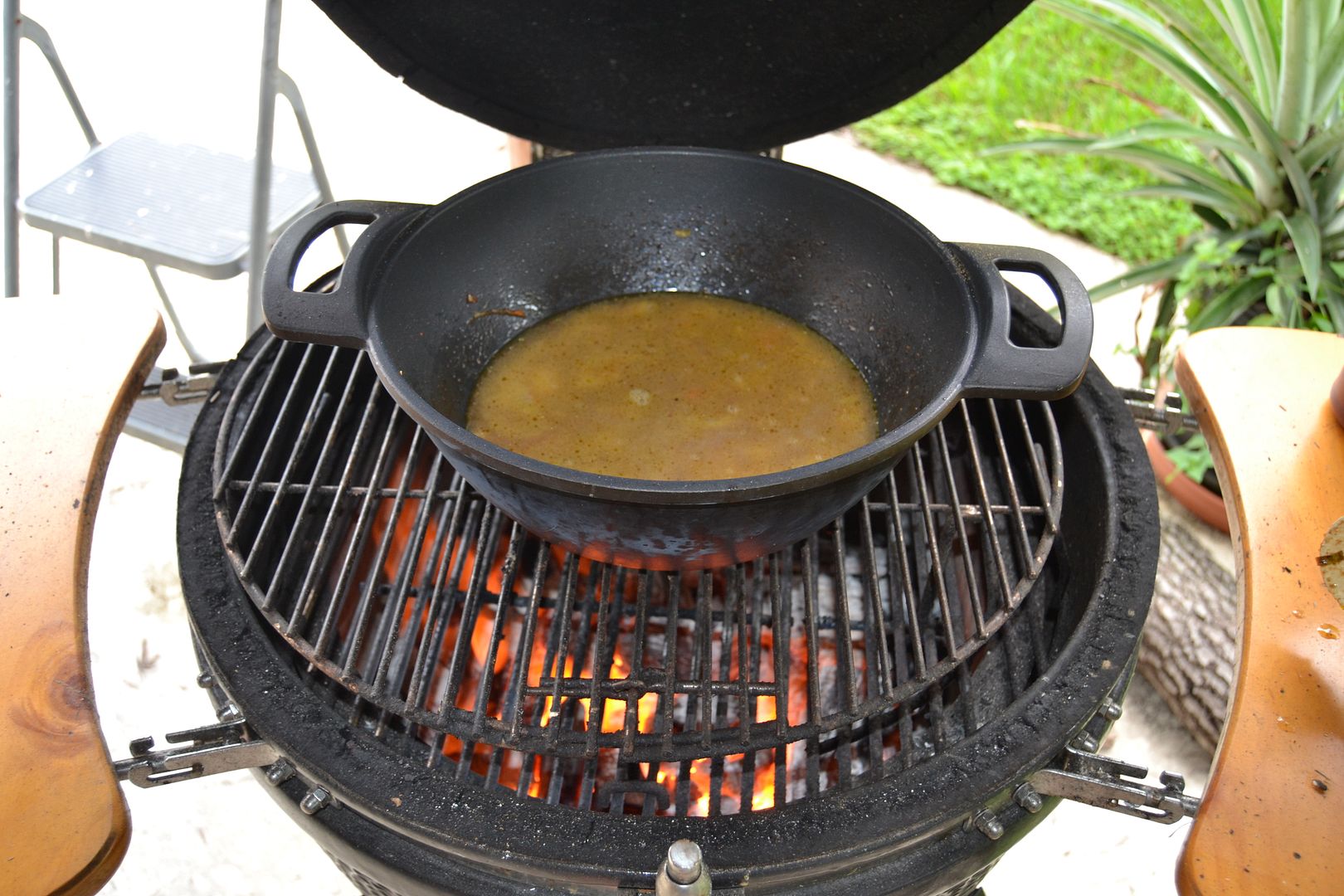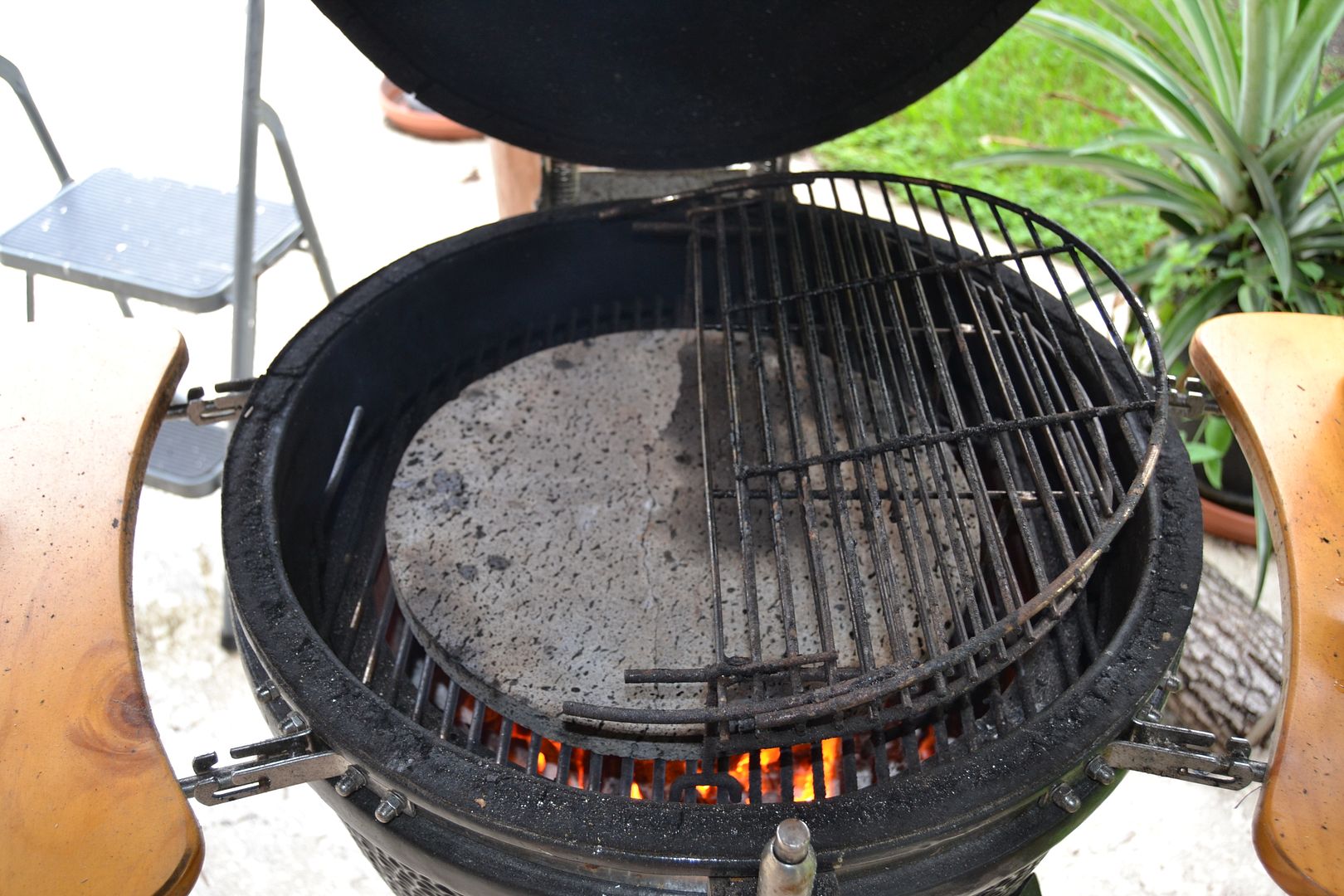 Then I placed the turkey bucco back into the liquid and closed the lid.
Two hours later
Dressed with some fresh Rosemary from the garden and left to simmer another half hour.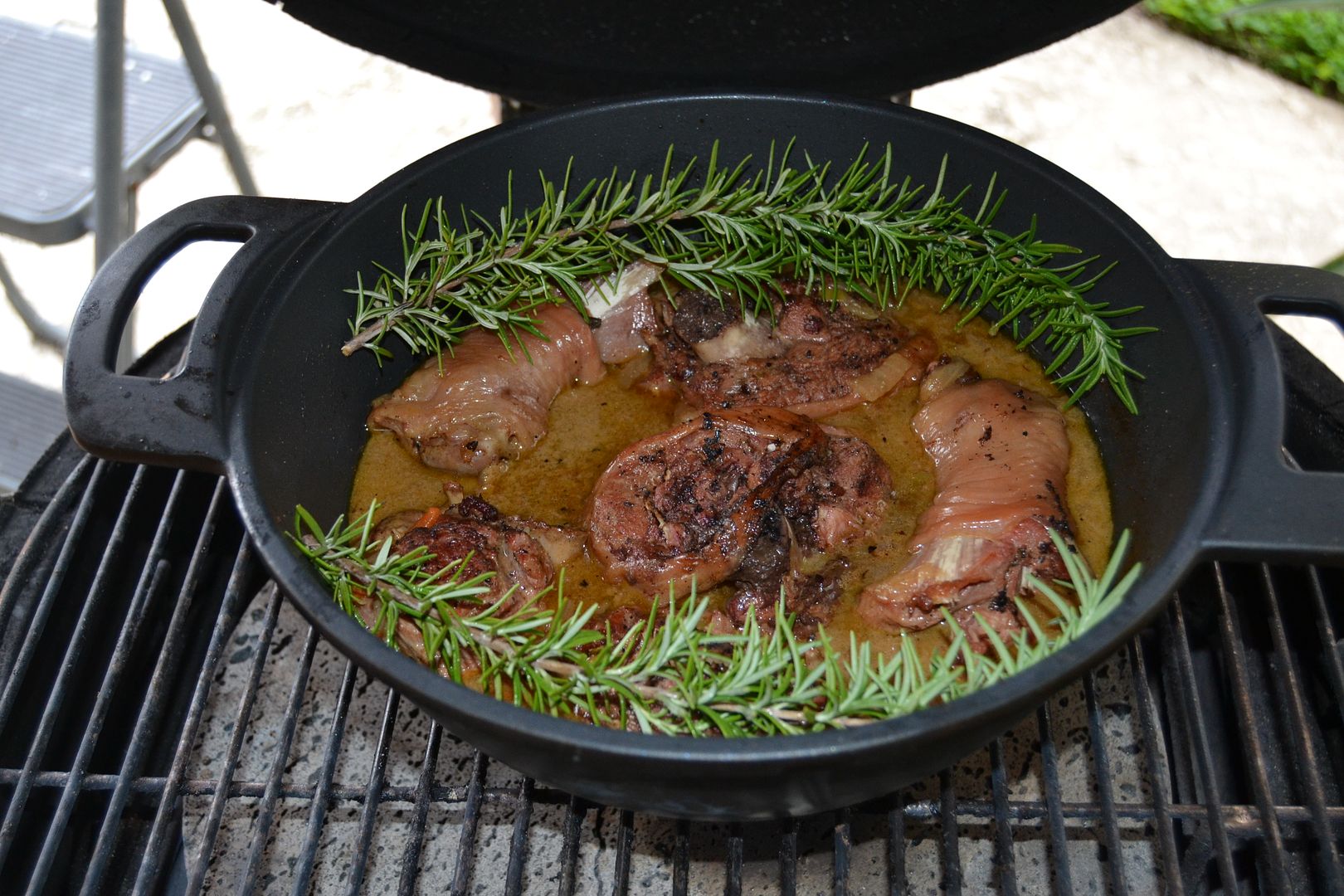 And there you have it with mashed potato, and a beautiful piece of Epi bread from Croissant Time.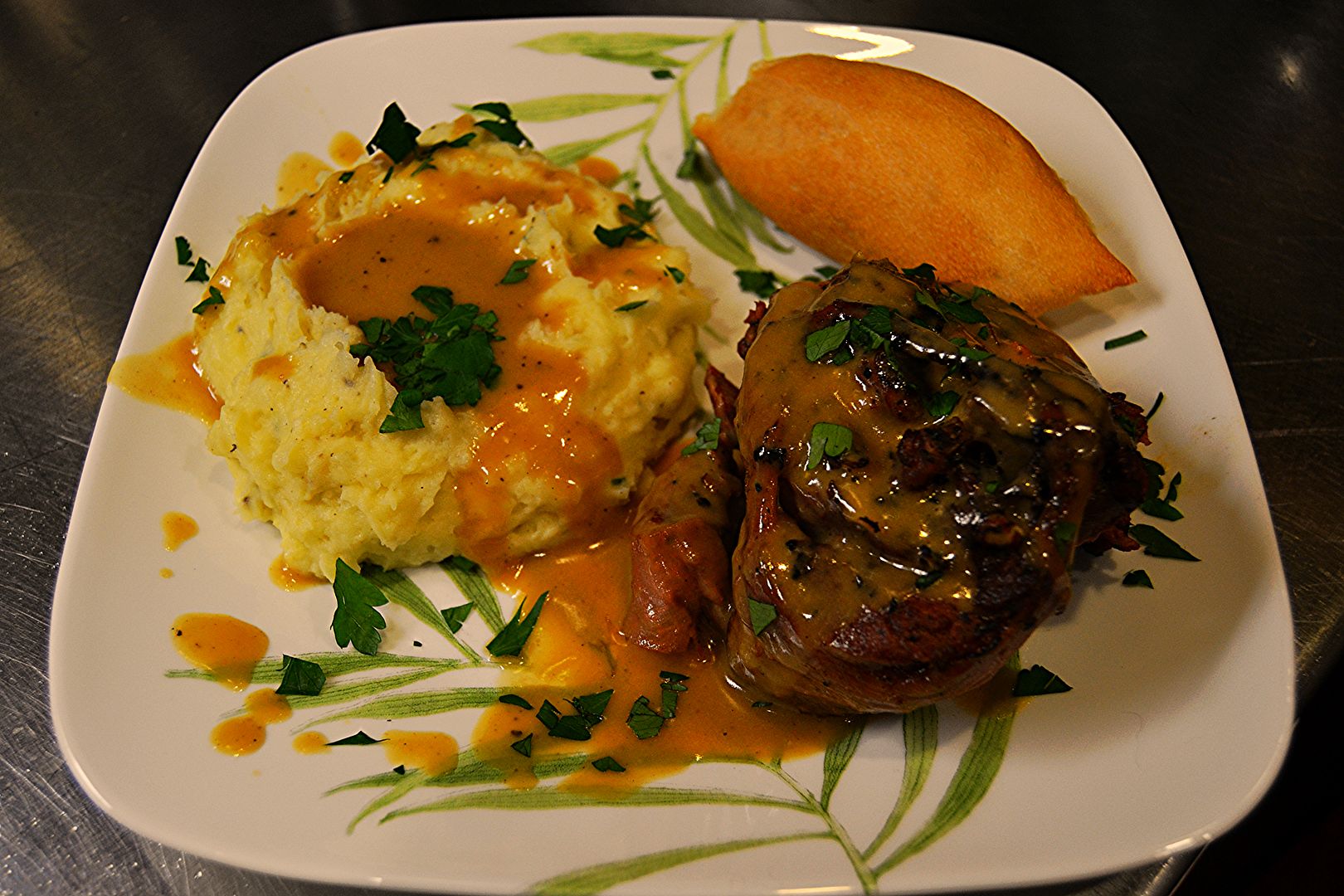 Thanks for lookin, and as always……I'll keep on cookin!
Jed