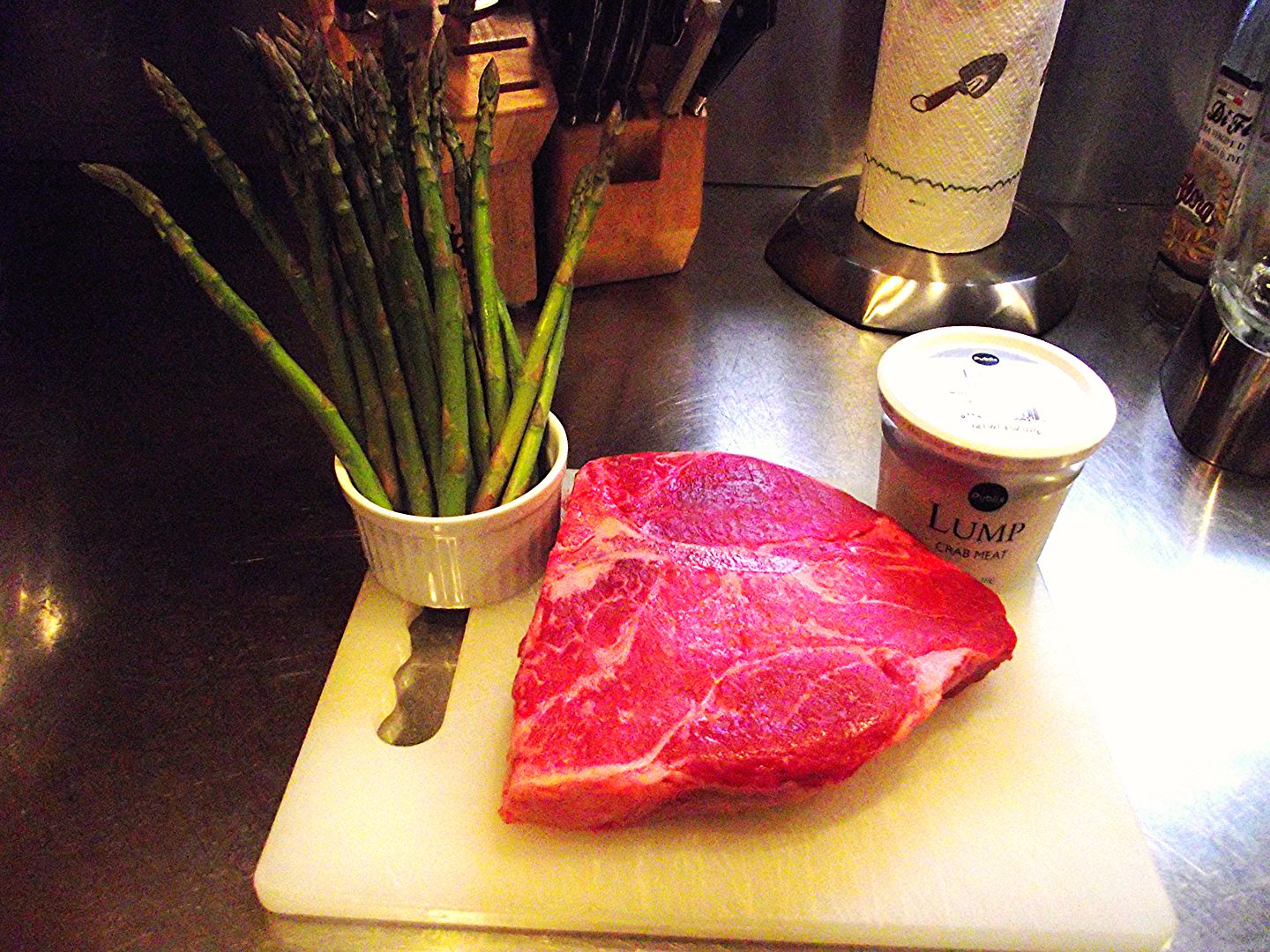 Picked up a little Porterhouse Steak for a recent Surf and Turf Challenge on the ever exciting BBQ Brethren's Forum The rules were to cook a T-Bone and any choice of seafood. I went out in search of a nice thick cut T-Bone and came up empty handed. So I had to take matters into my own hands.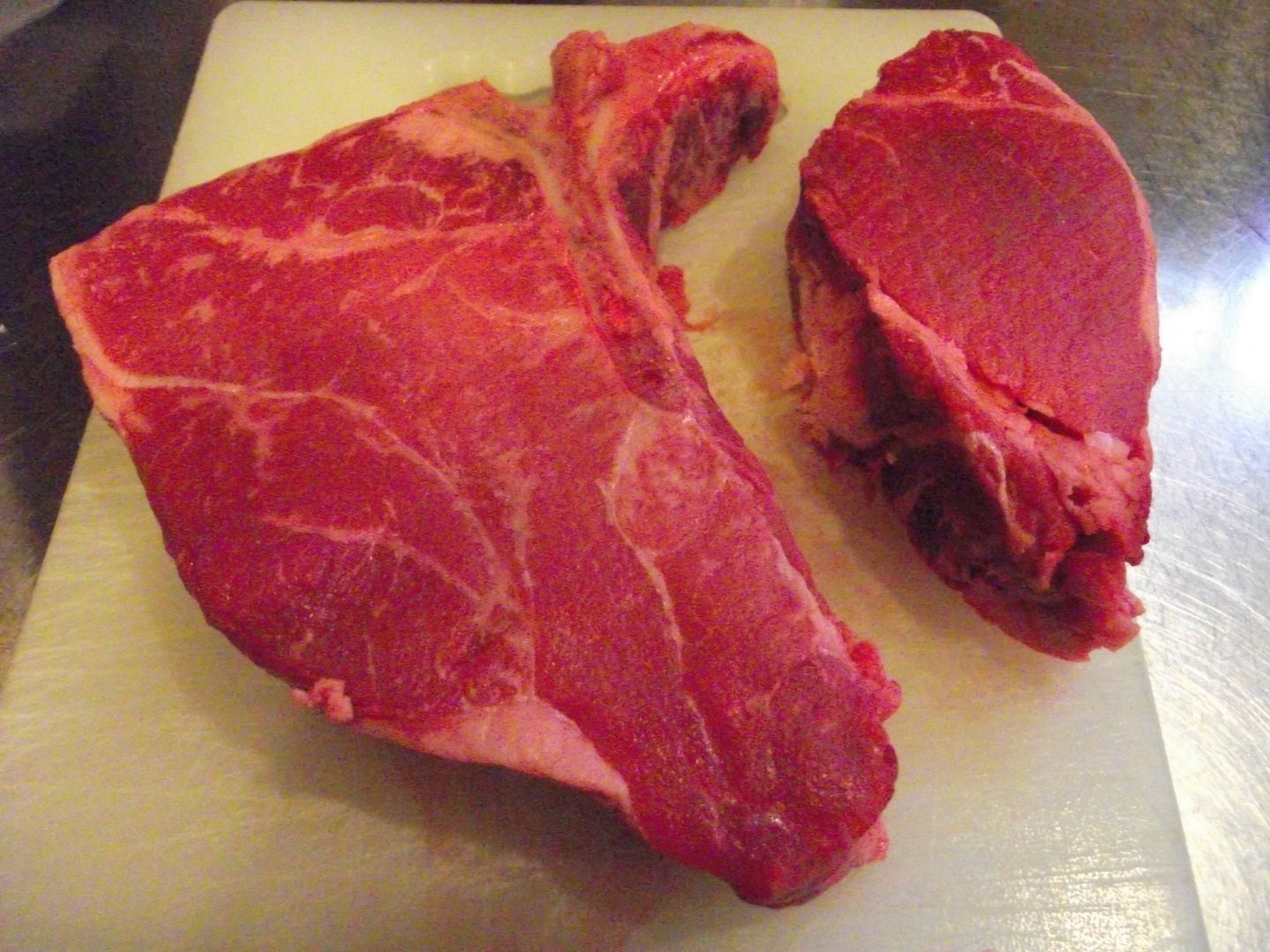 I had the butcher at my nearby Publix Market cut me a nice Porterhouse and I then removed the Filet portion and saved that for another meal!
I then browned some unsalted butter and fresh sage from my garden.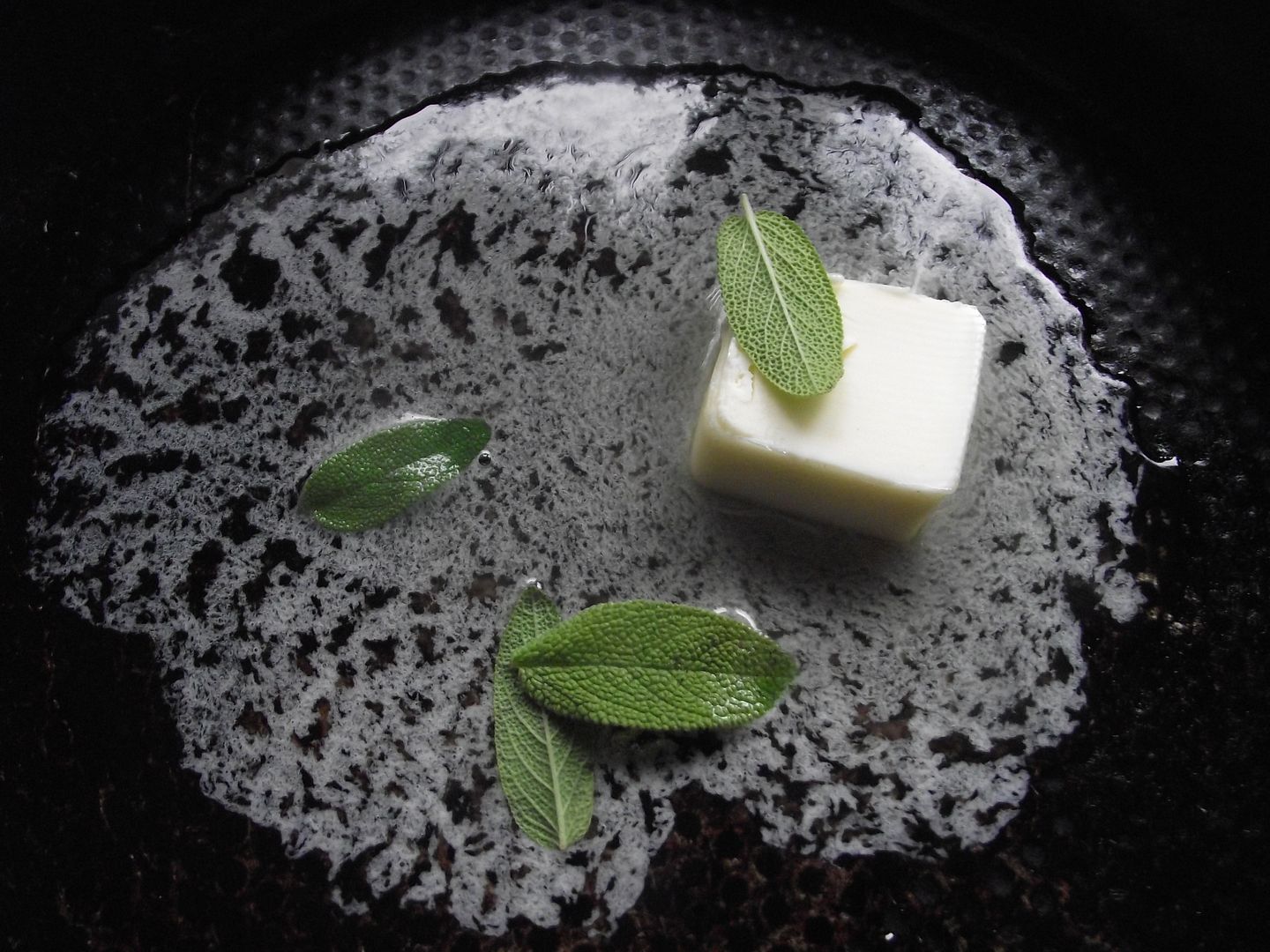 To that, I added Jumbo Lump Crab and sauteed until just browned and set it aside.
While that rested I hopped inside and whipped up a Hollandaise Sauce and fired up my trusty Vision Kamado Grill and got jiggy with it!
The Inferno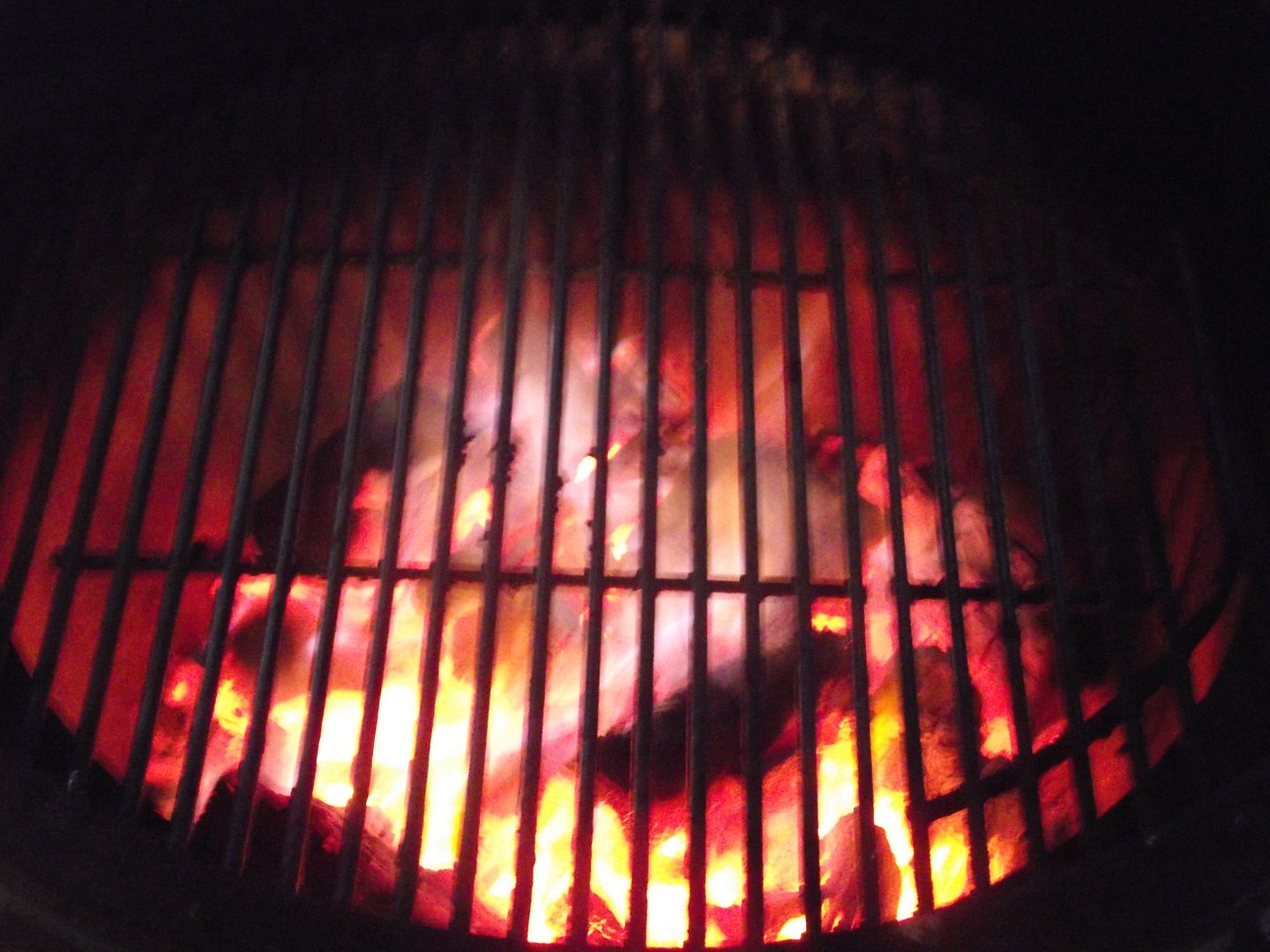 Add one T-Bone and a brick wrapped in foil for a steak weight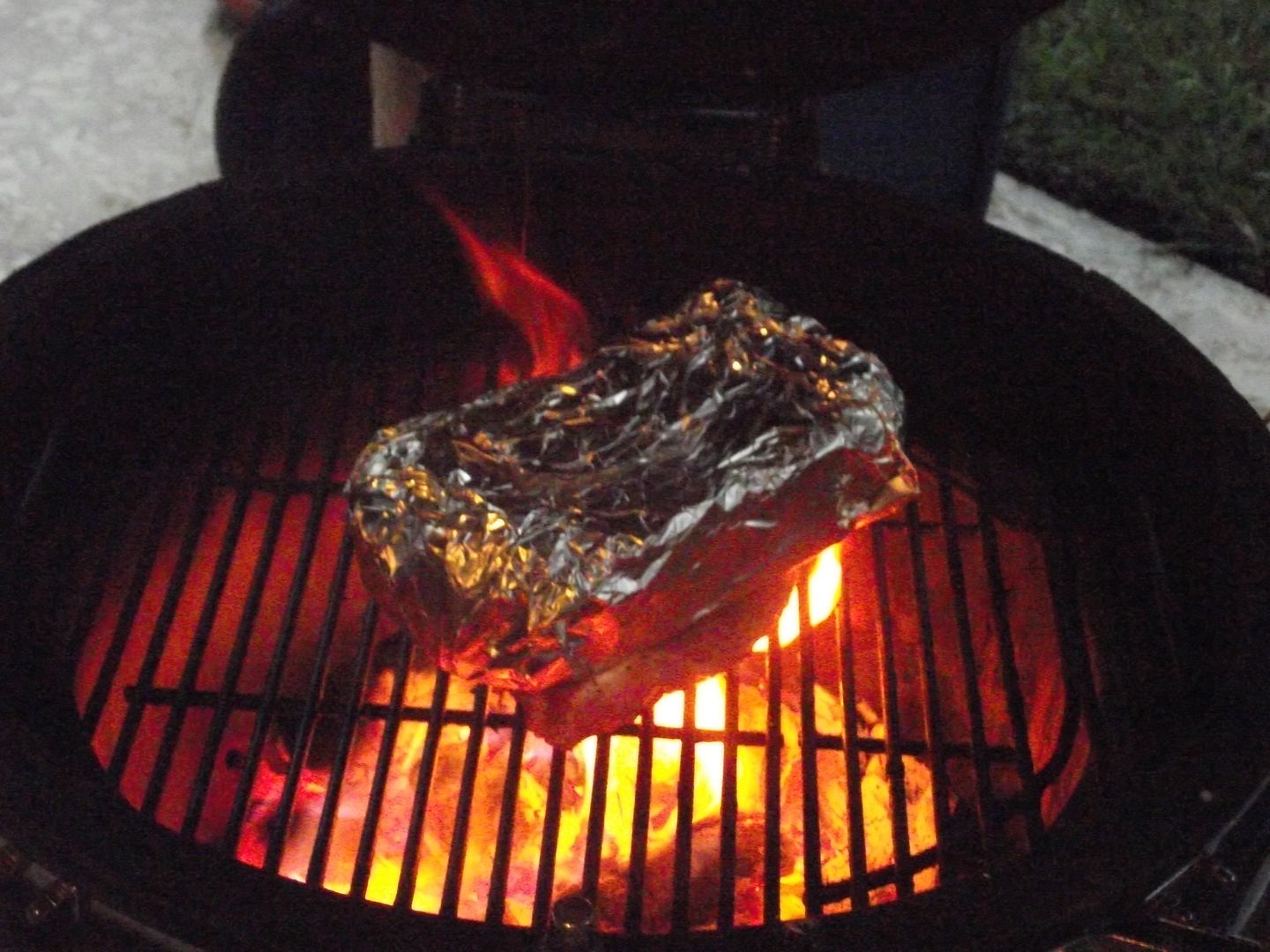 Next I moved the steak to my Cast Iron griddle so I could grill my Asparagus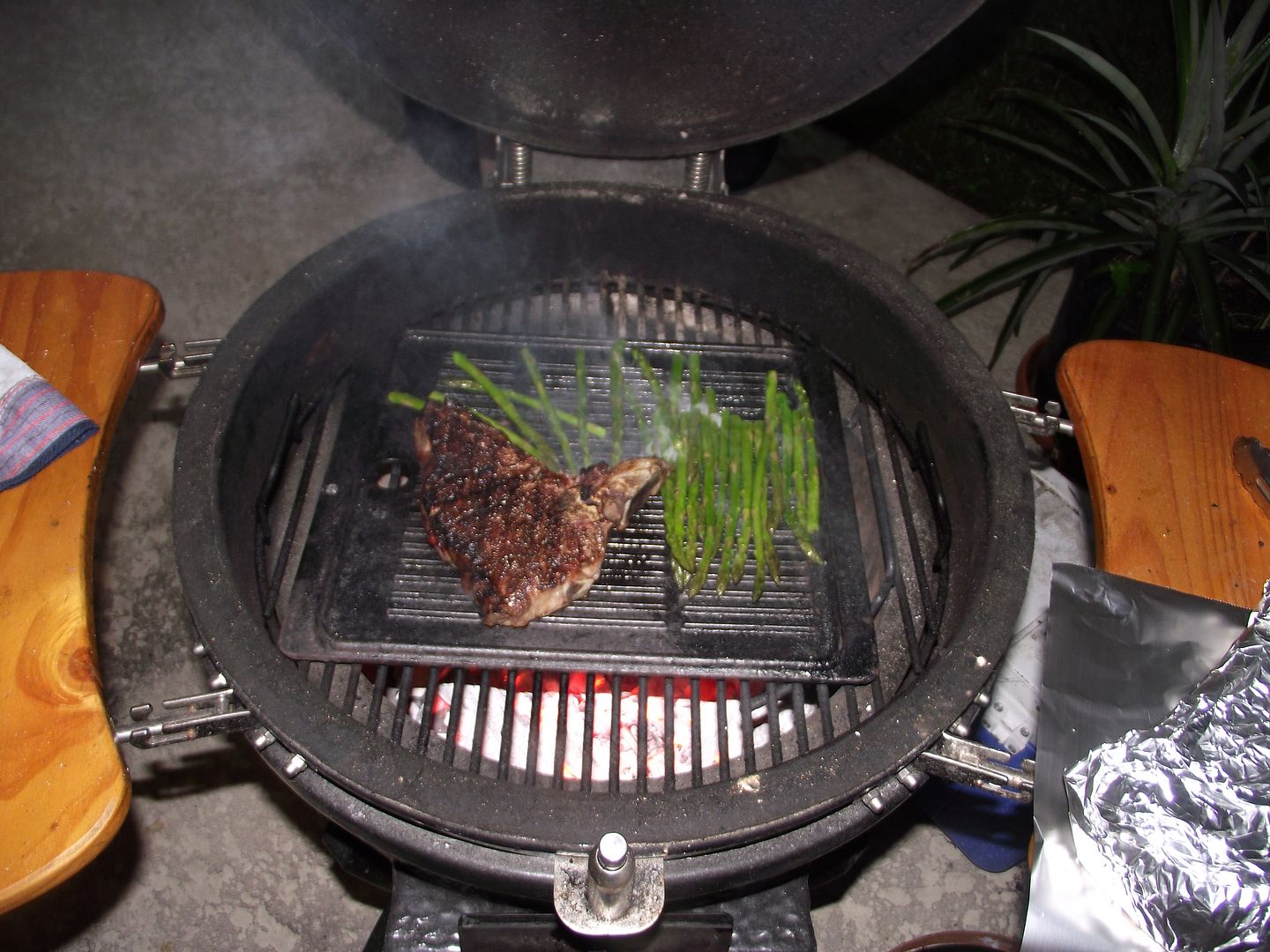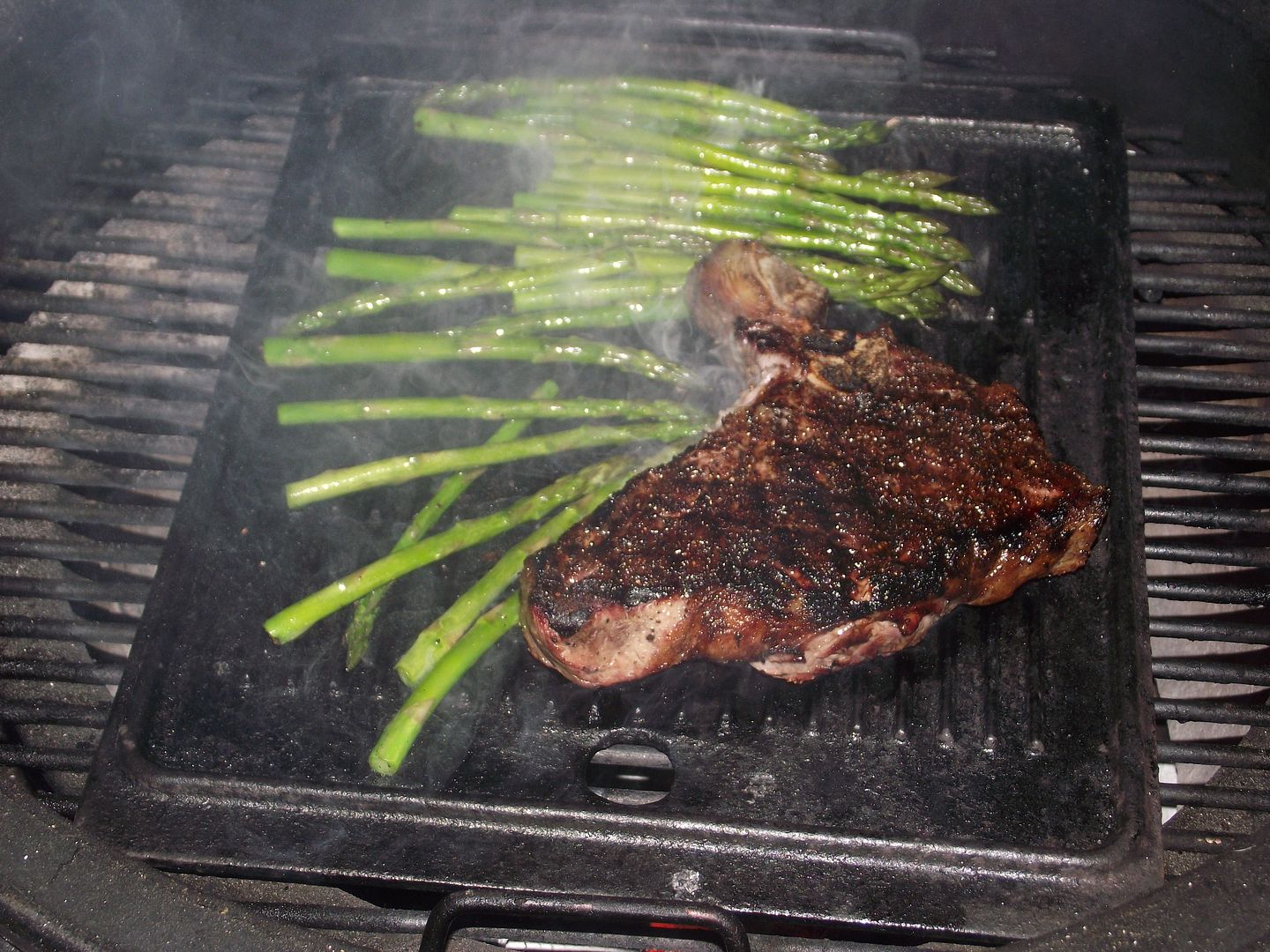 Place the browned crab meat on top of the steak and sauced with the Hollandaise Sauce. Ready to Mange!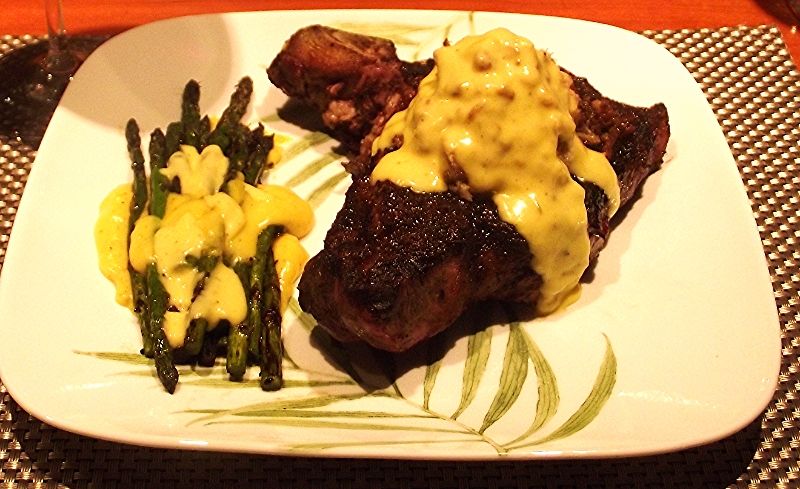 Cooked to perfection.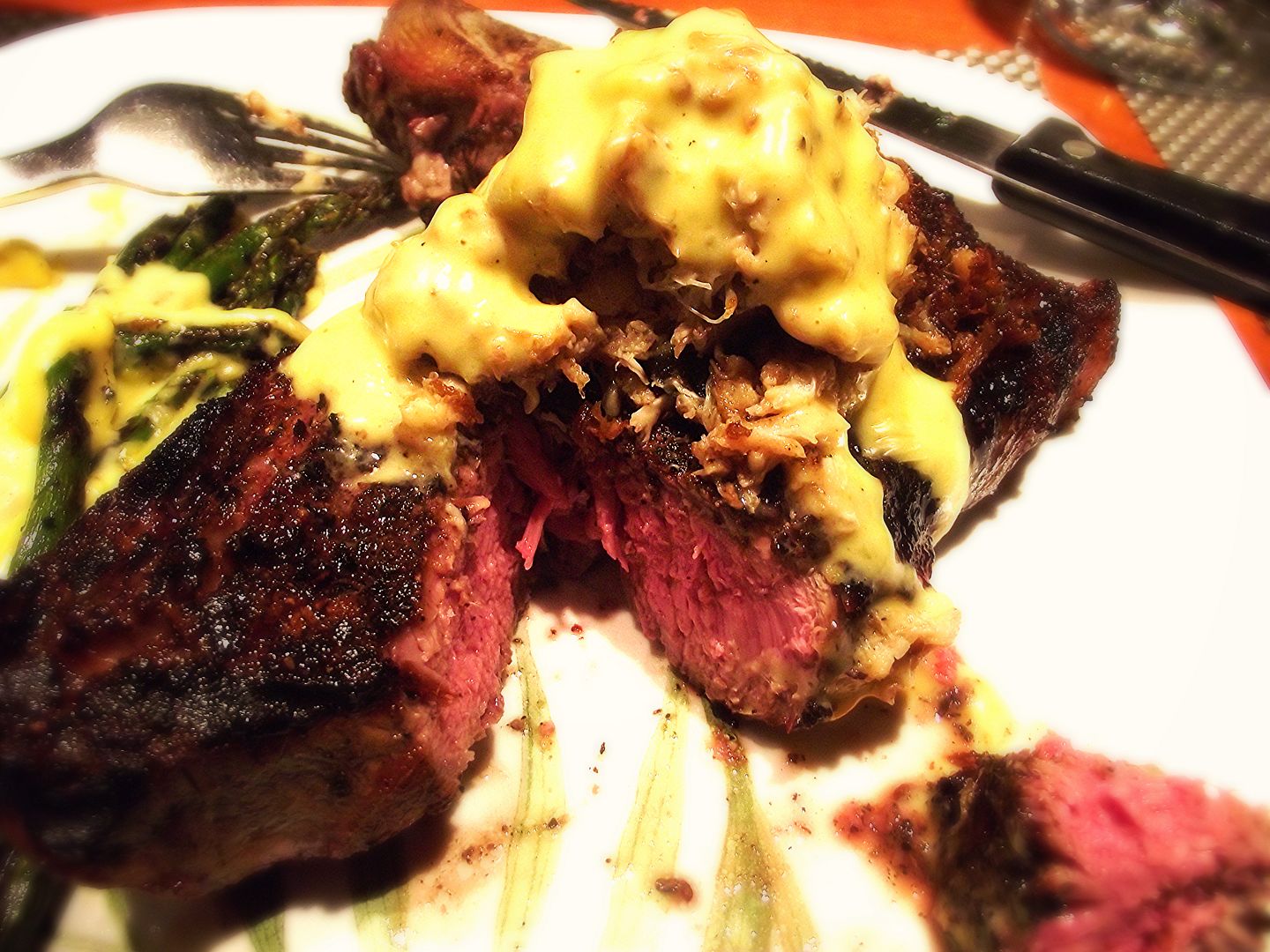 Done!
As always, thanks for lookin and I'll keep cookin!
Stay Hungry My Friends!
Jed