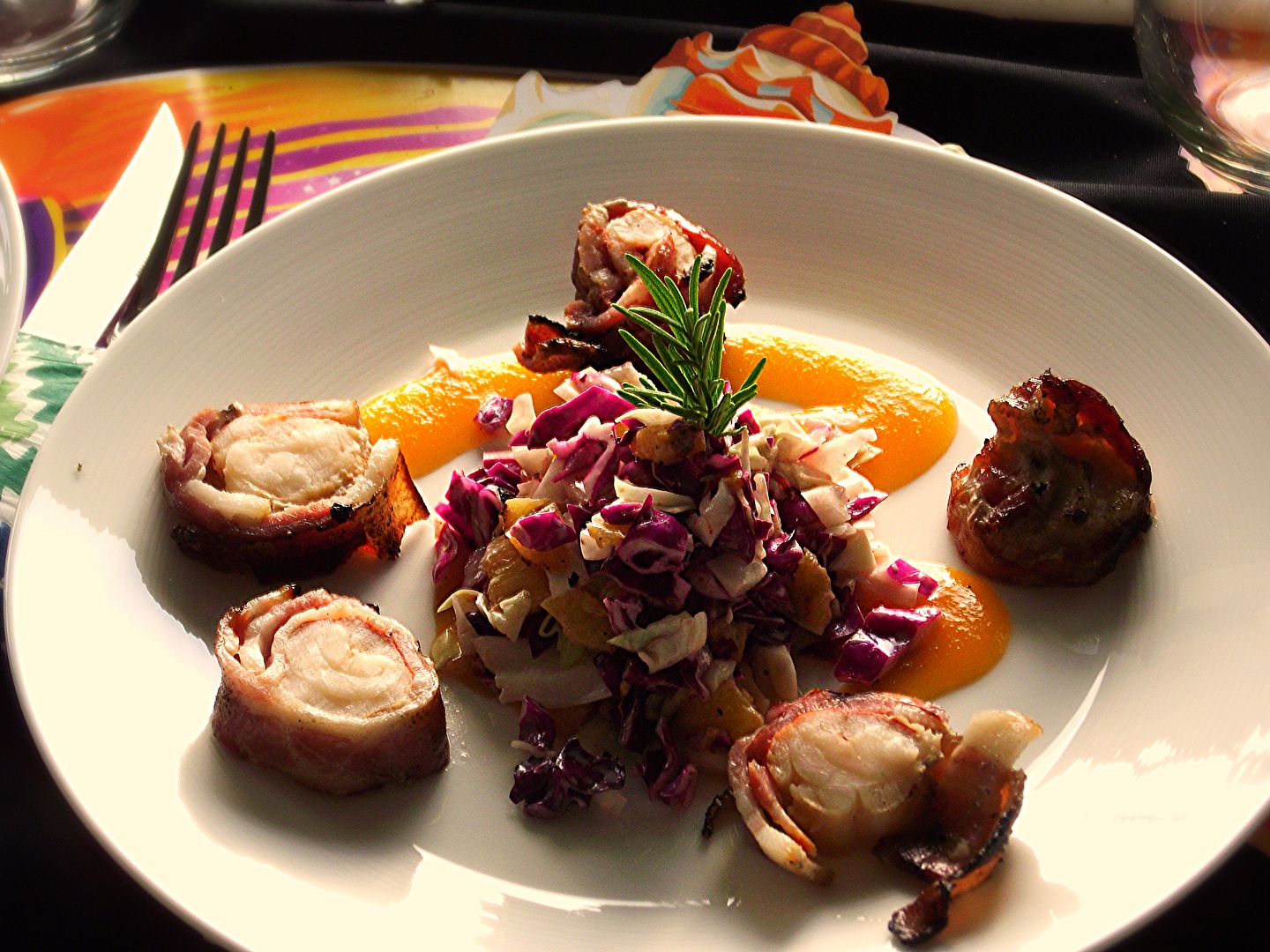 My Broker at The Best Little Real Estate Company in South Florida invited me to cook with him last night in Lauderdale By The Sea's Bugfest Lobster Cook-off. We decided to make a bacon wrapped lobster tail and roasted pineapple coleslaw.
First the bacon weave!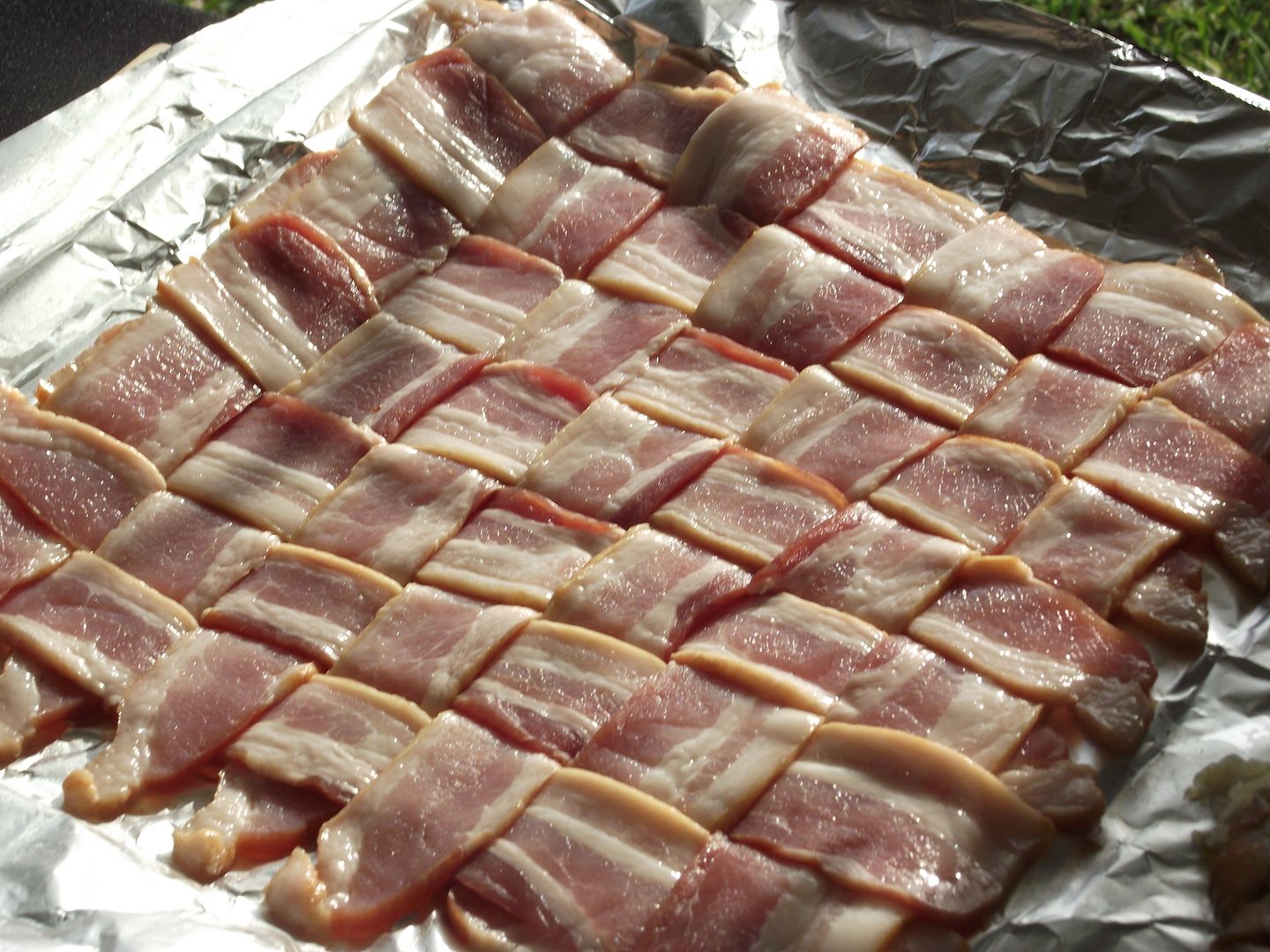 Next rolling the lobster tail in the weave, and seasoned with garlic pepper.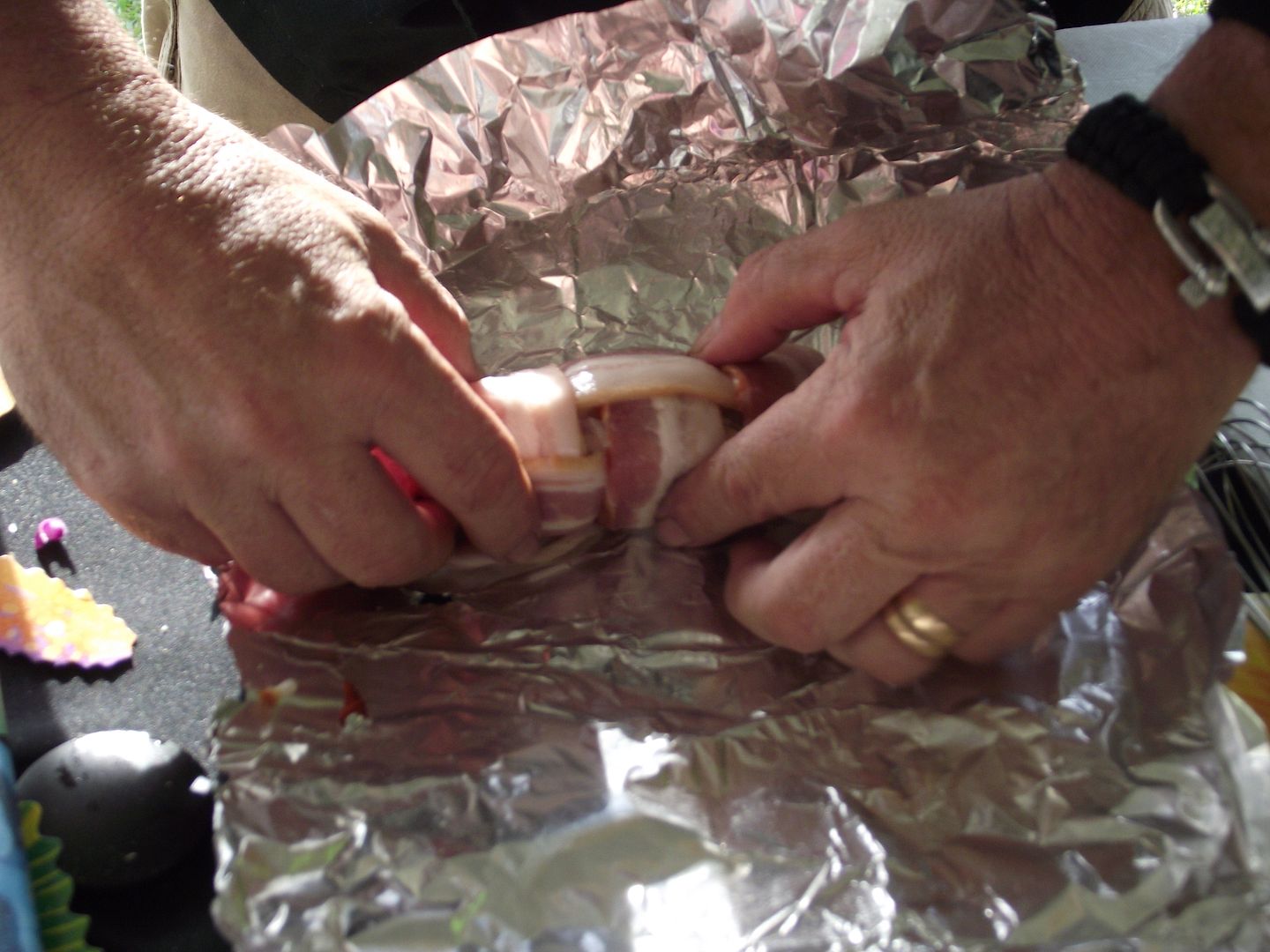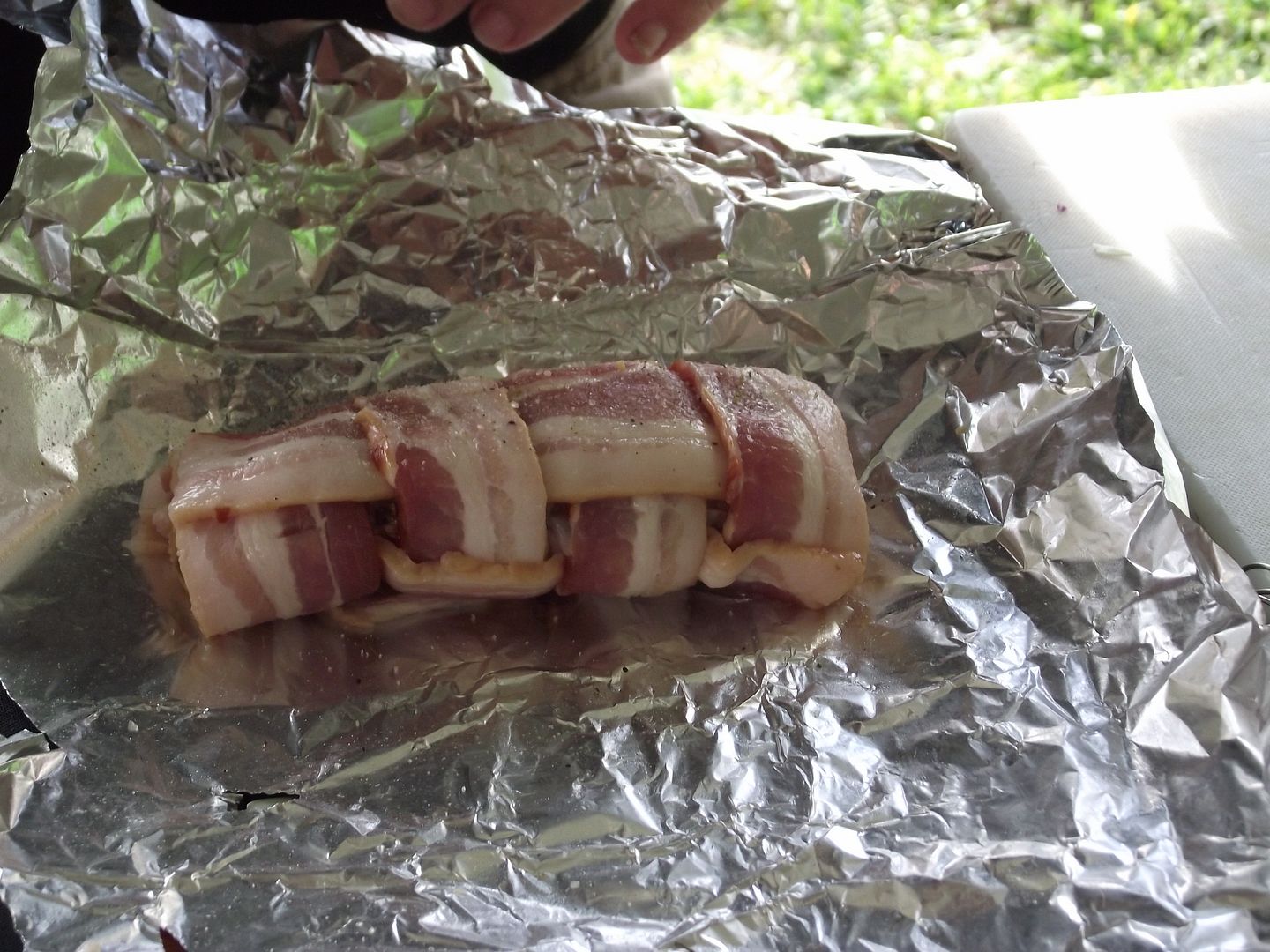 The wrap it up in foil and wrap 5 more just like that!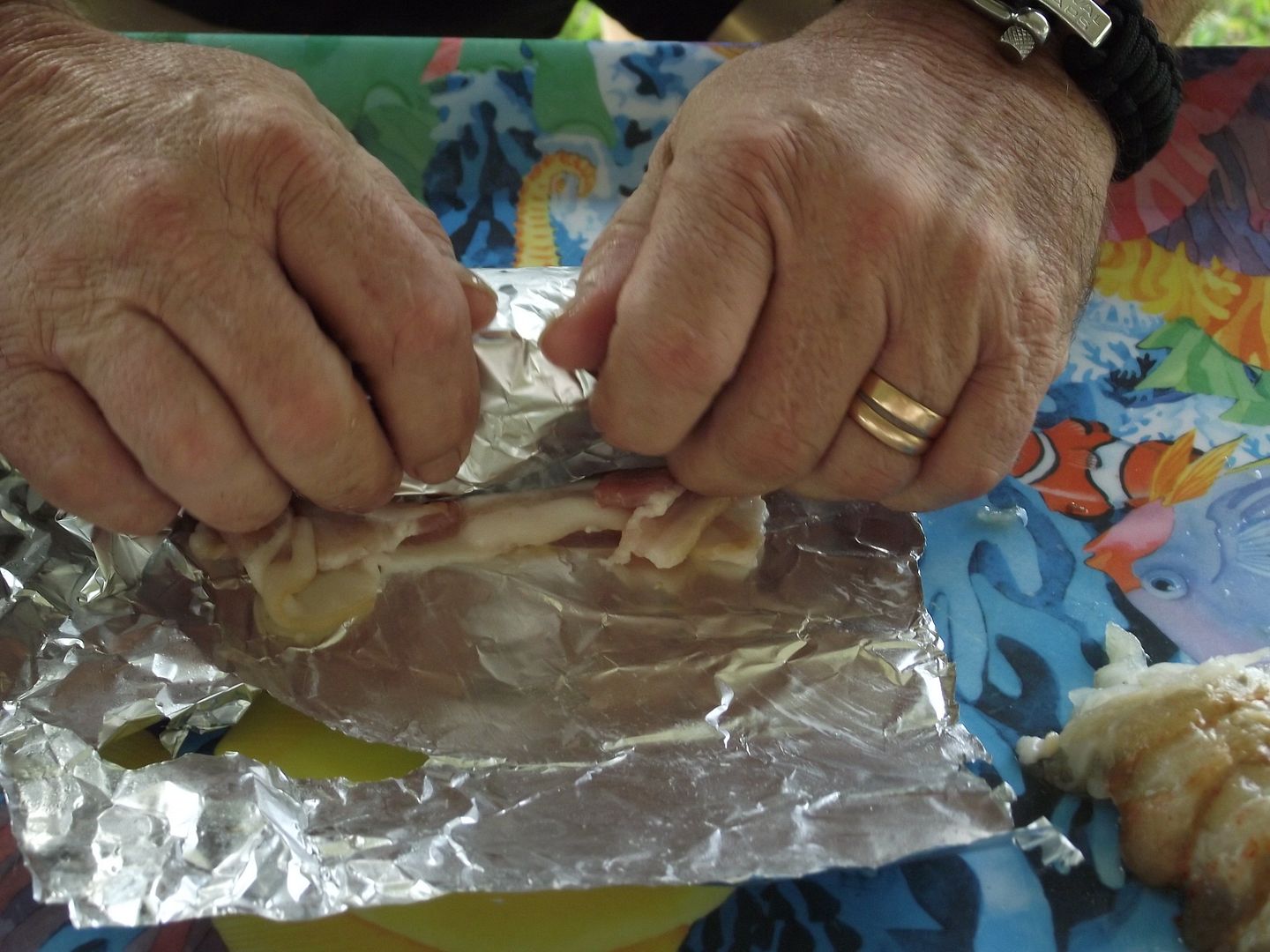 Then on to the screaming hot grill. Threw on the rest of the bacon for a snack too!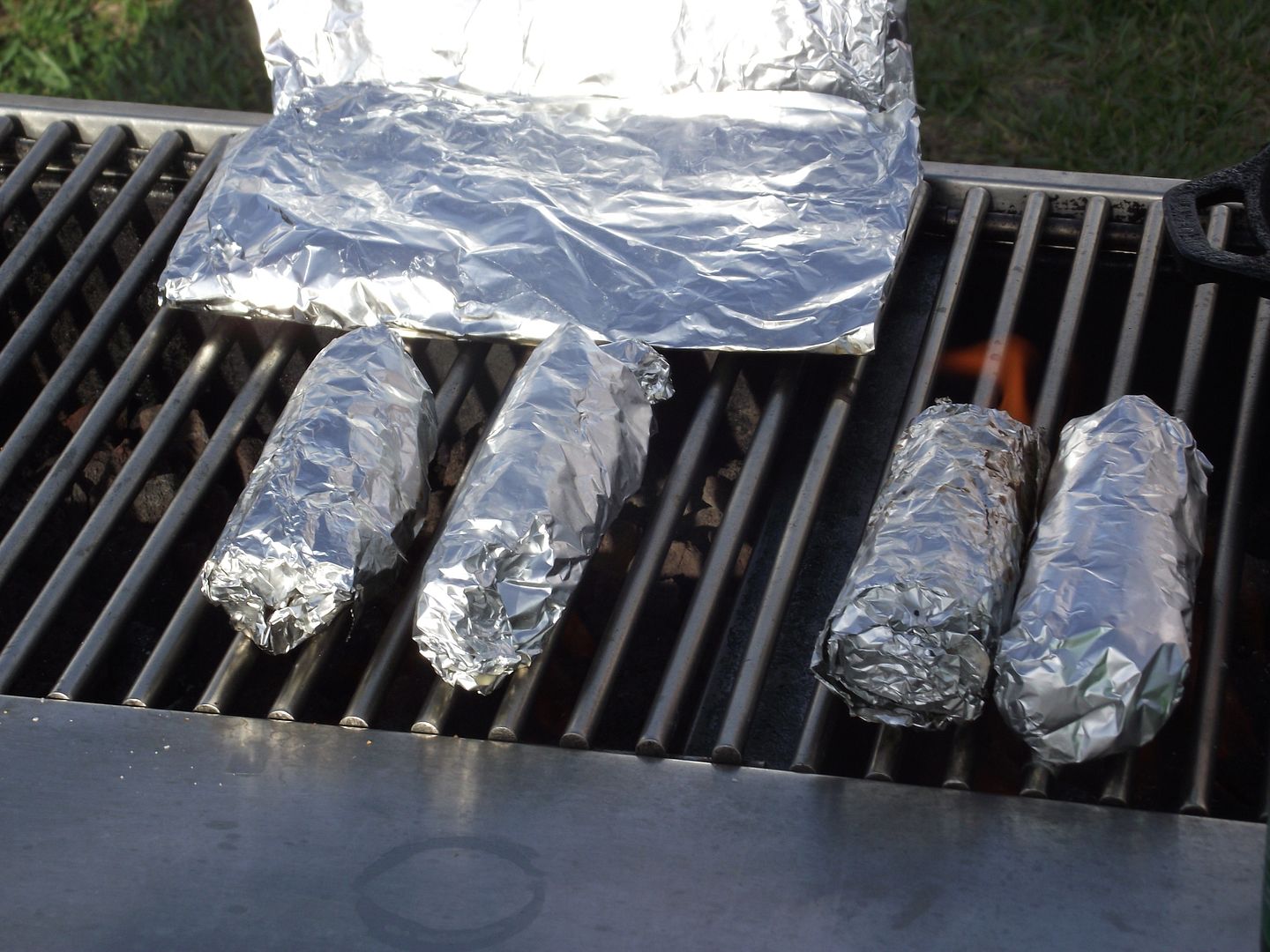 Once the internal temperature reached 100 degrees F, unwrapped the tails and placed them directly on the grill with some freshly sliced pineapple to give them a nice carmelization.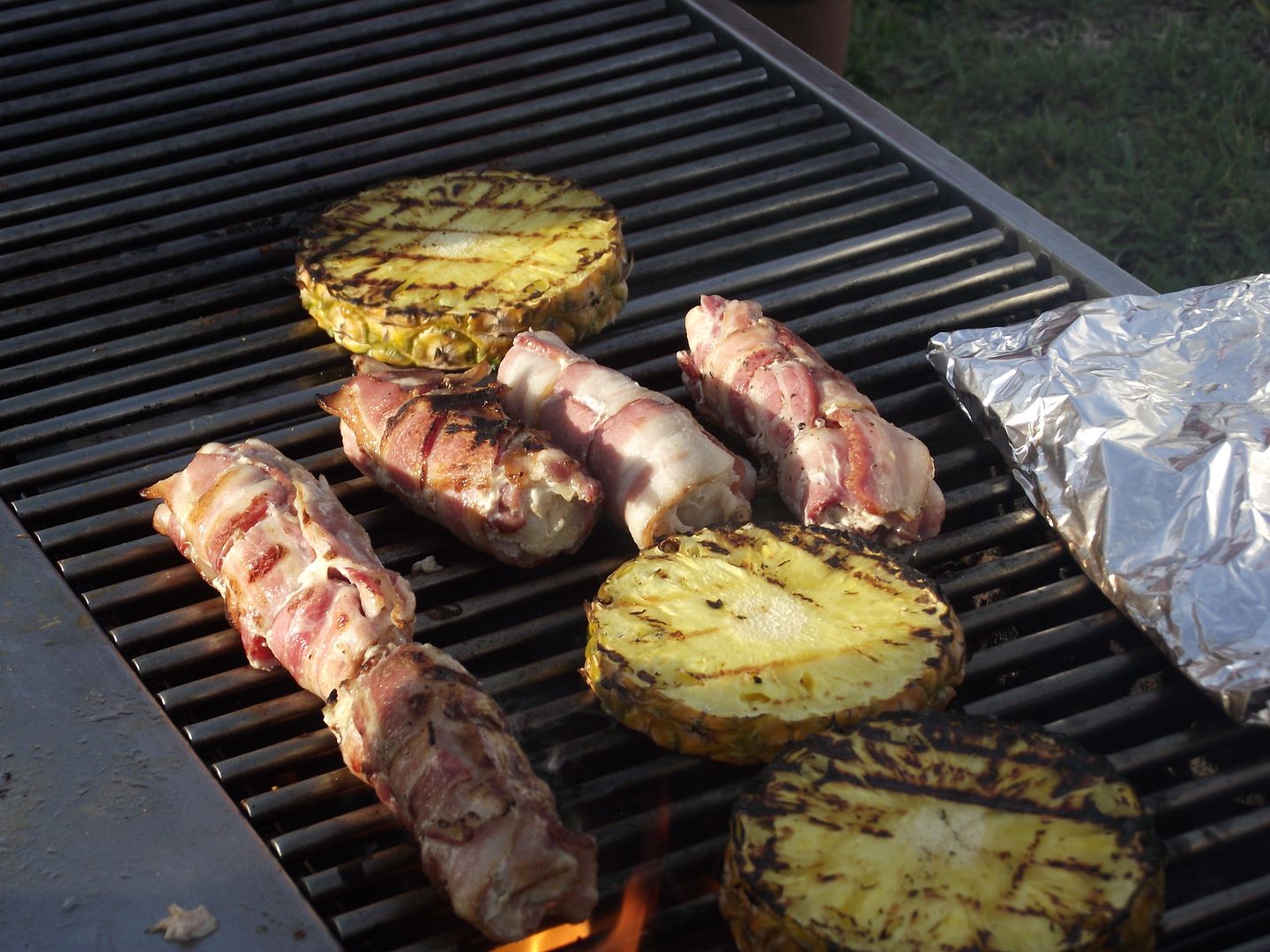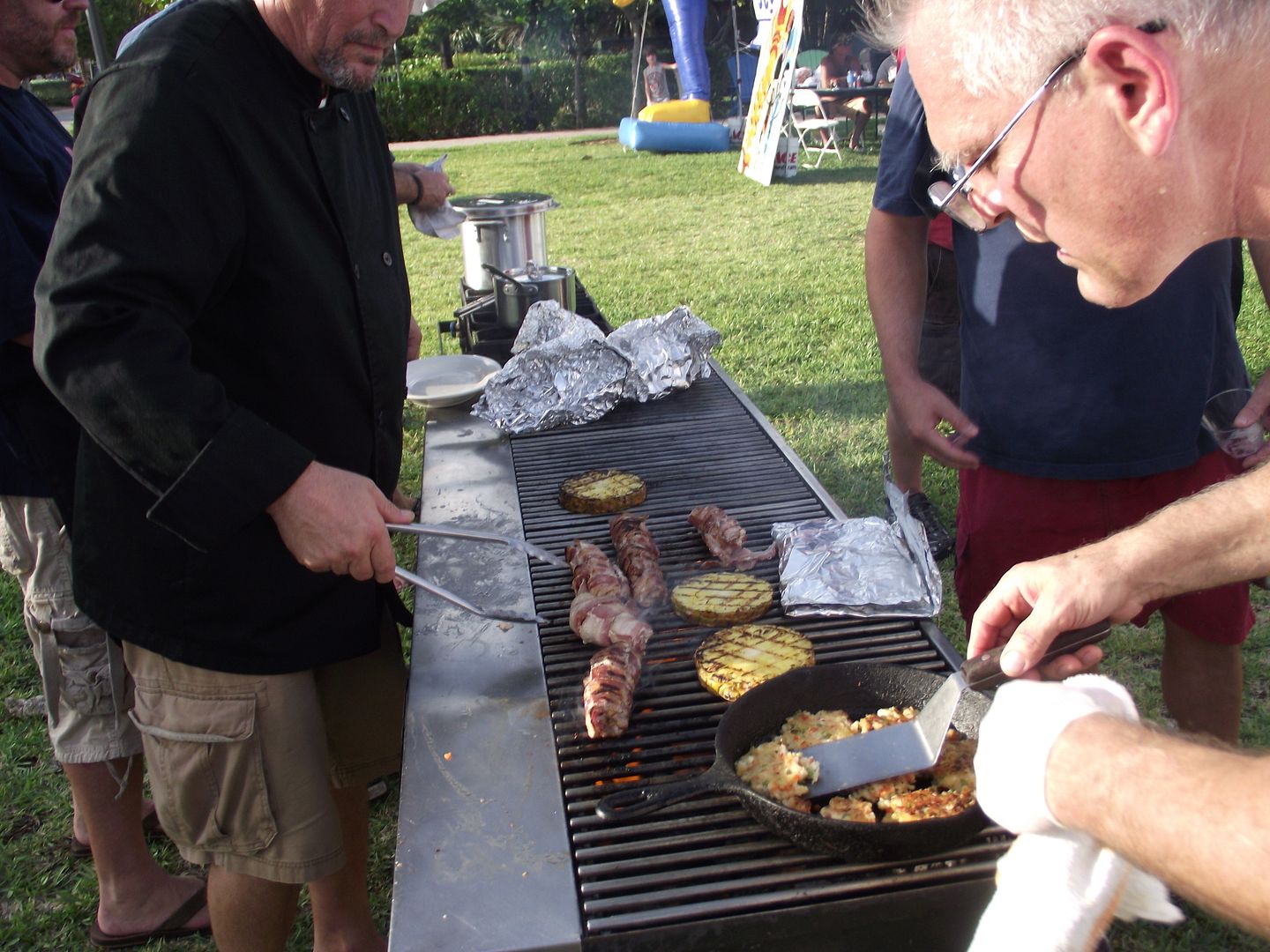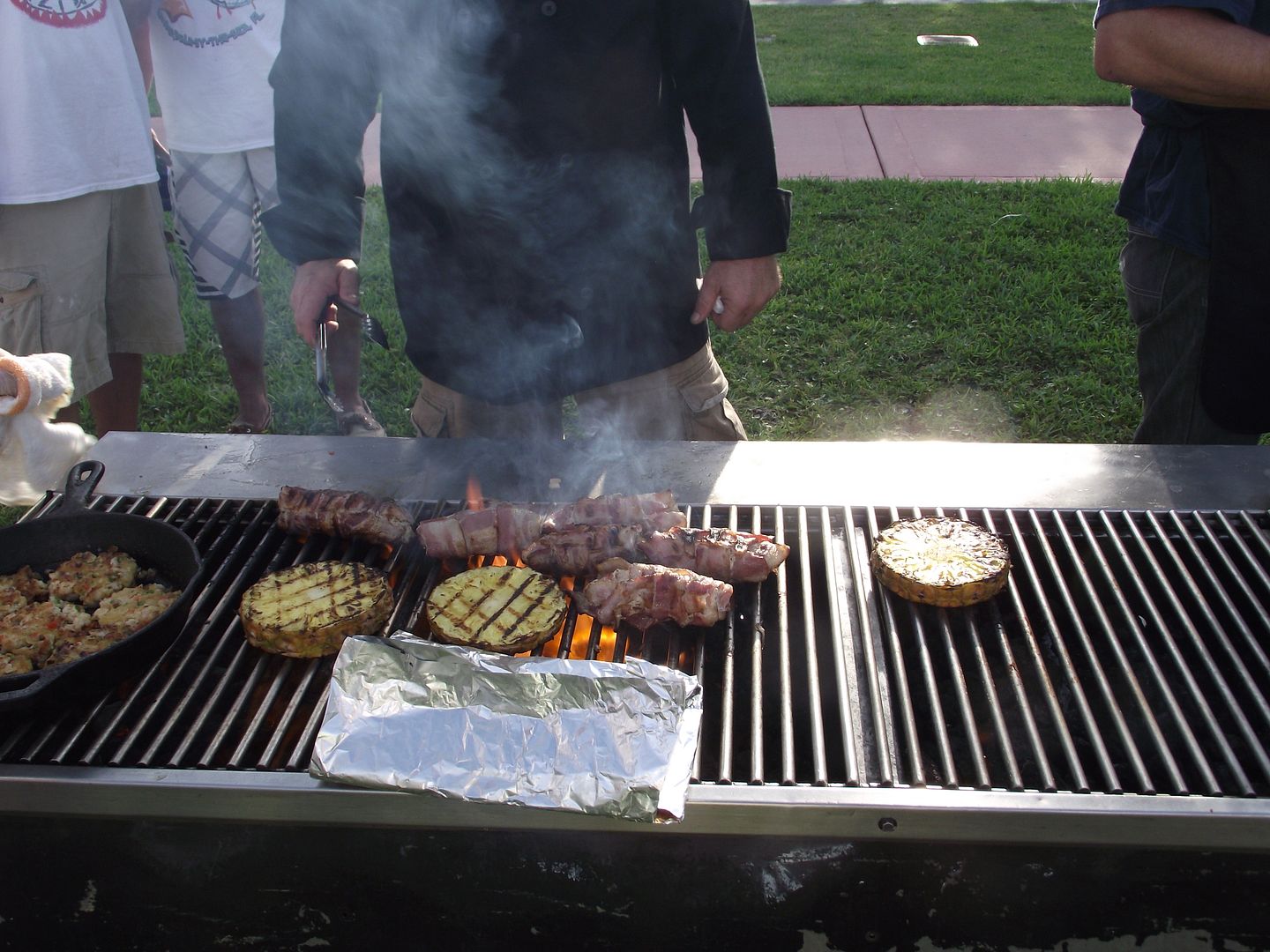 Time for a quick Brewsky and takin a chill moment before the final plating.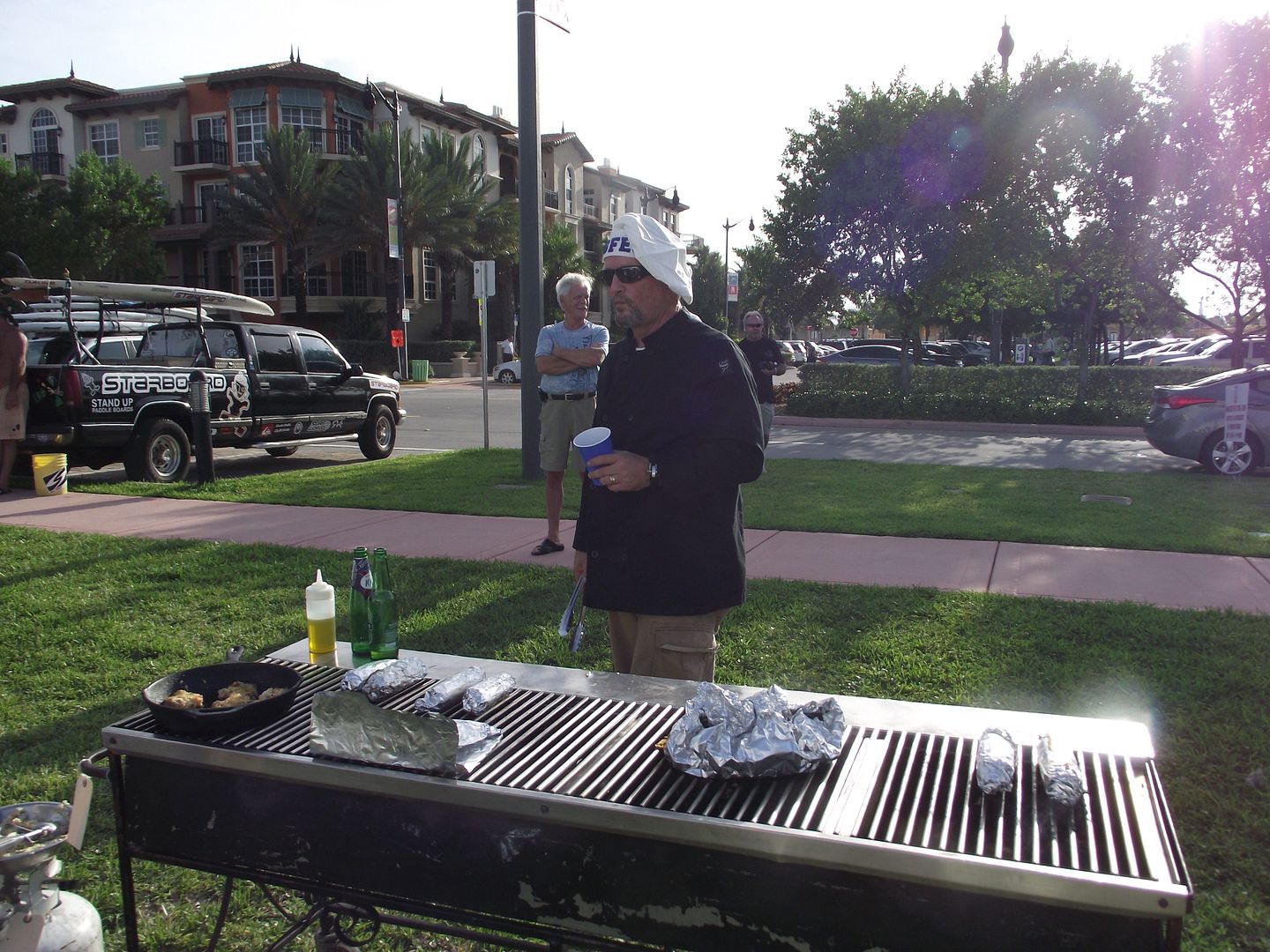 Off the grill and resting while Rich dices up the pineapple for the slaw.
Times UP Step Away From Your Plates! Oh yeah, and have another beer!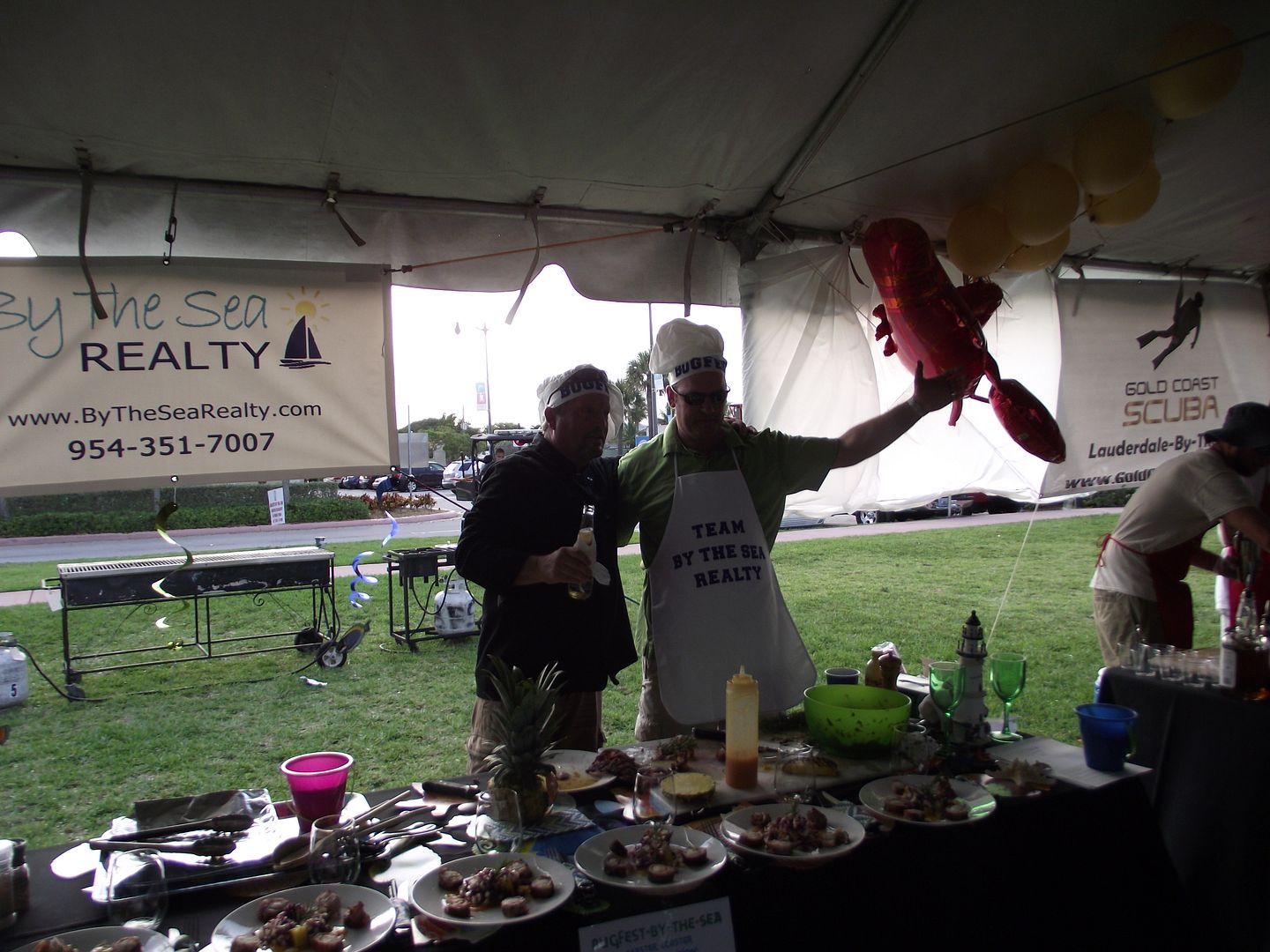 One of the 6 plated entries.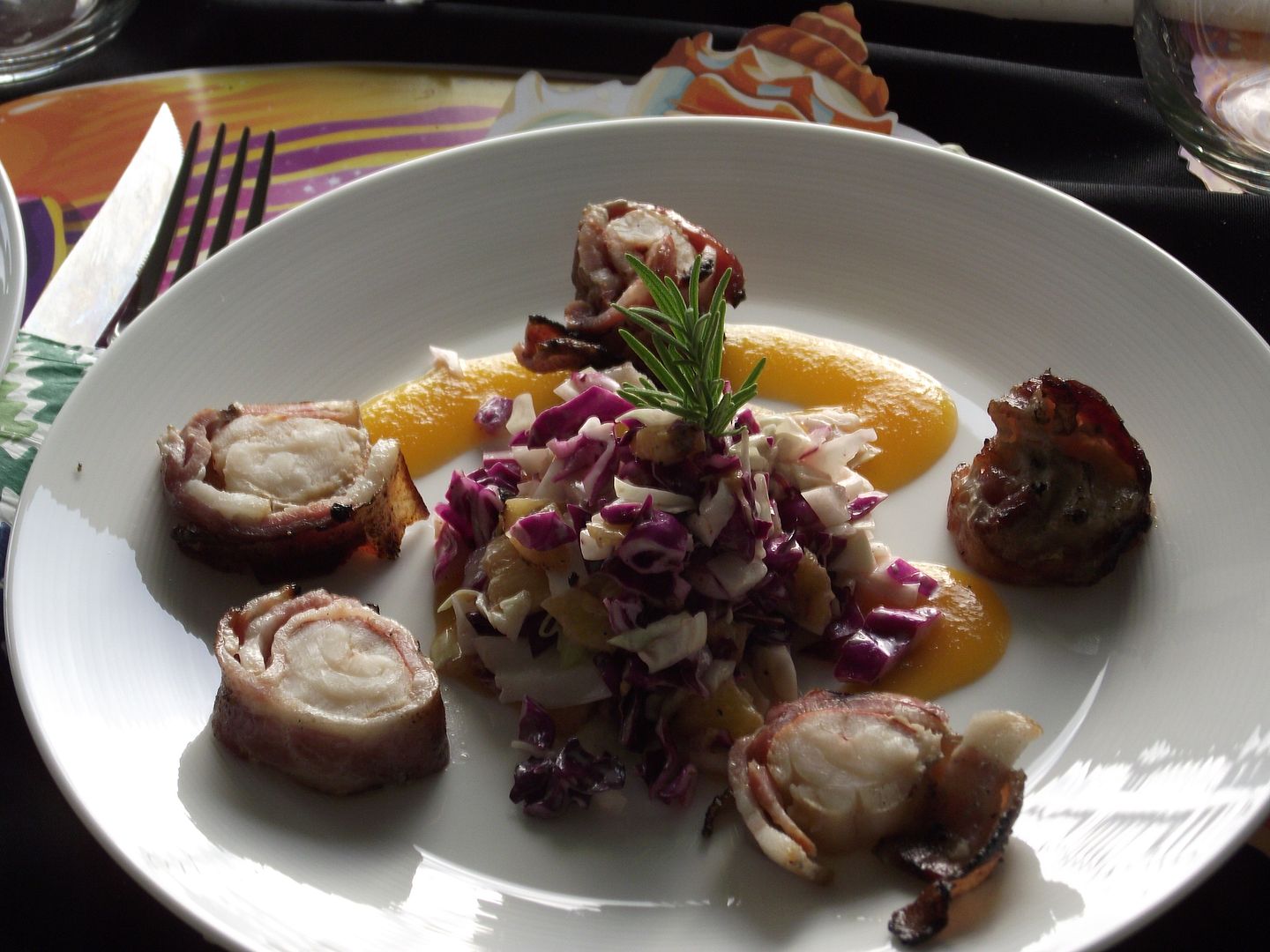 Then it's off to the Judges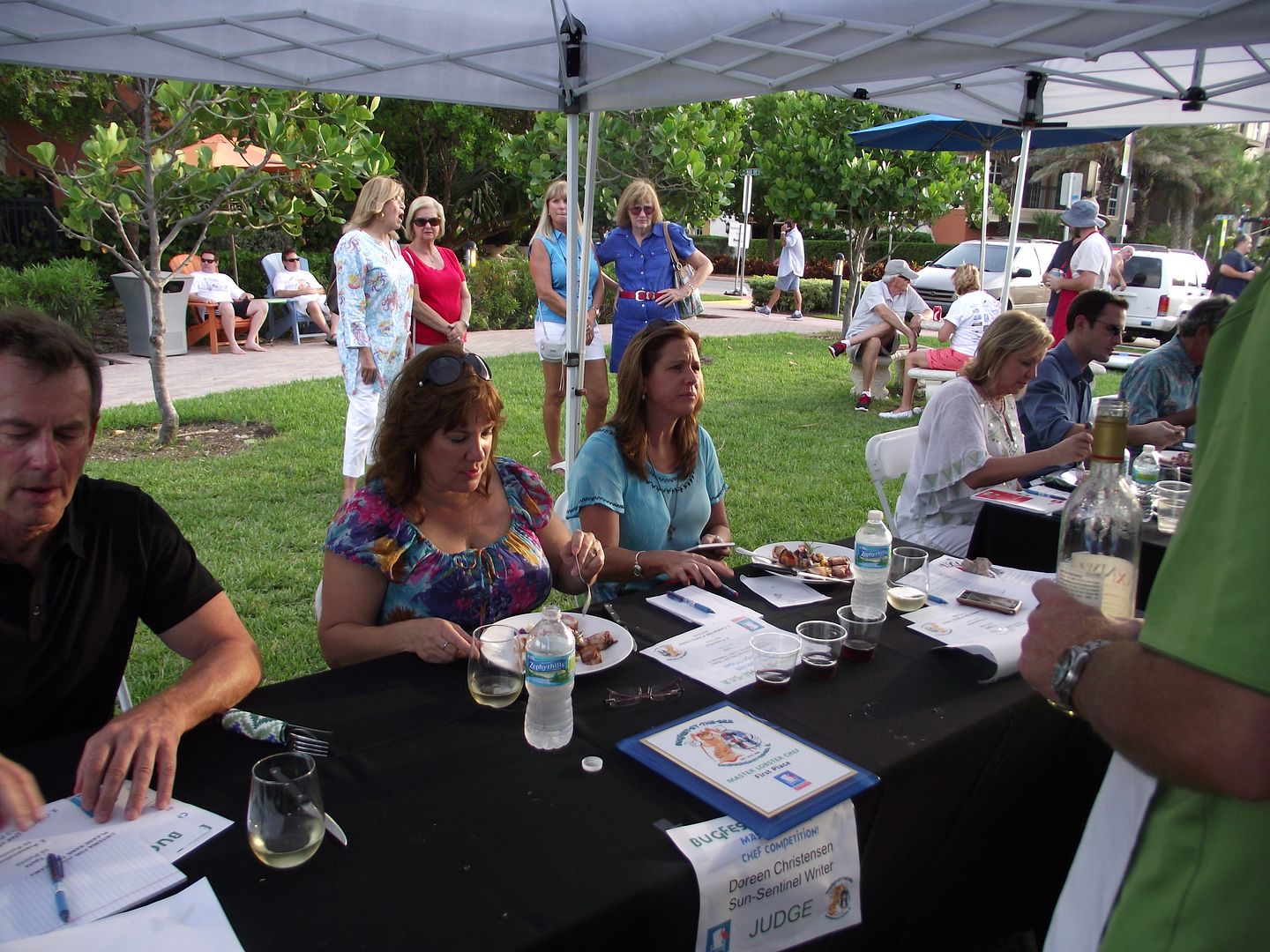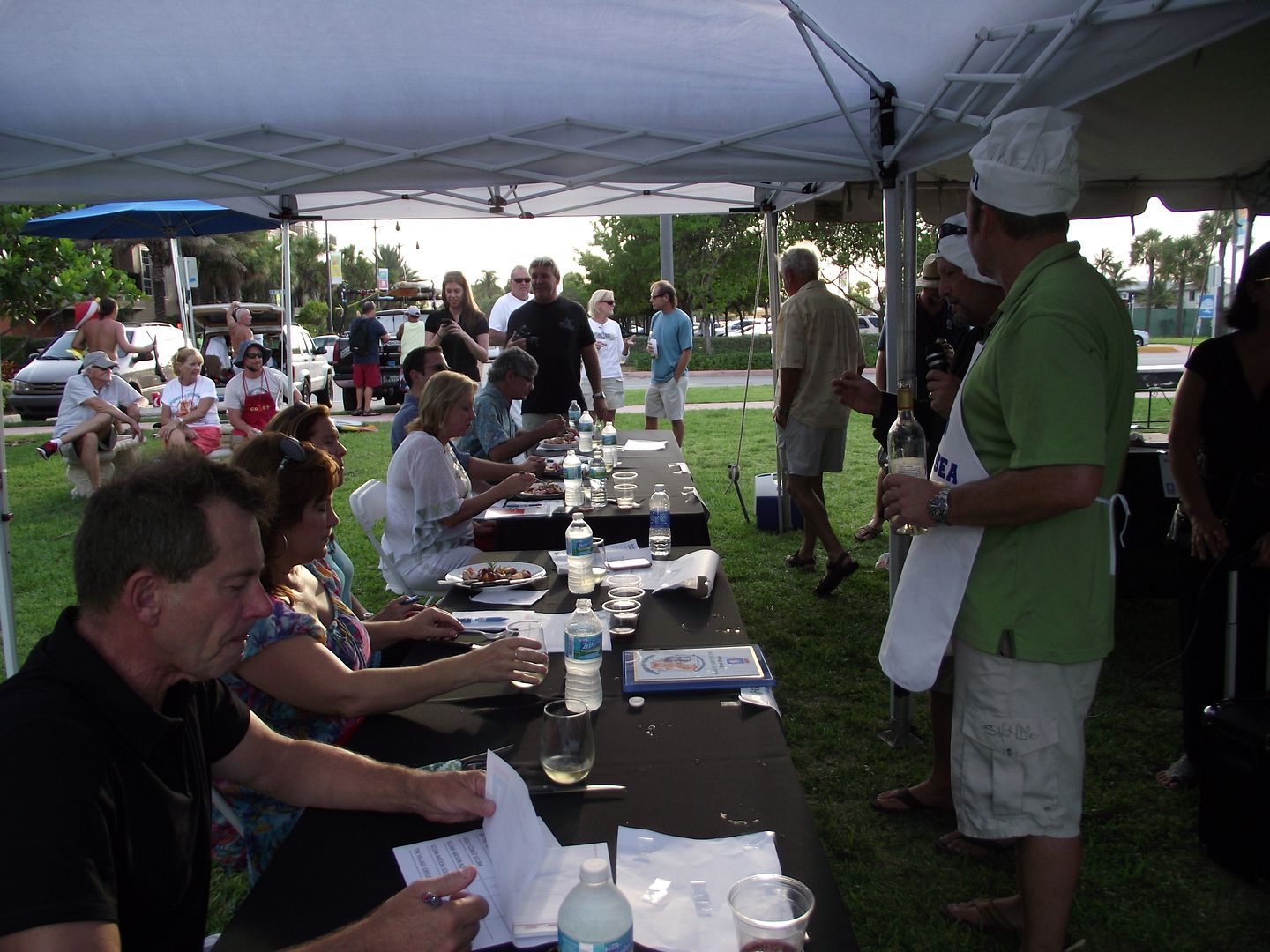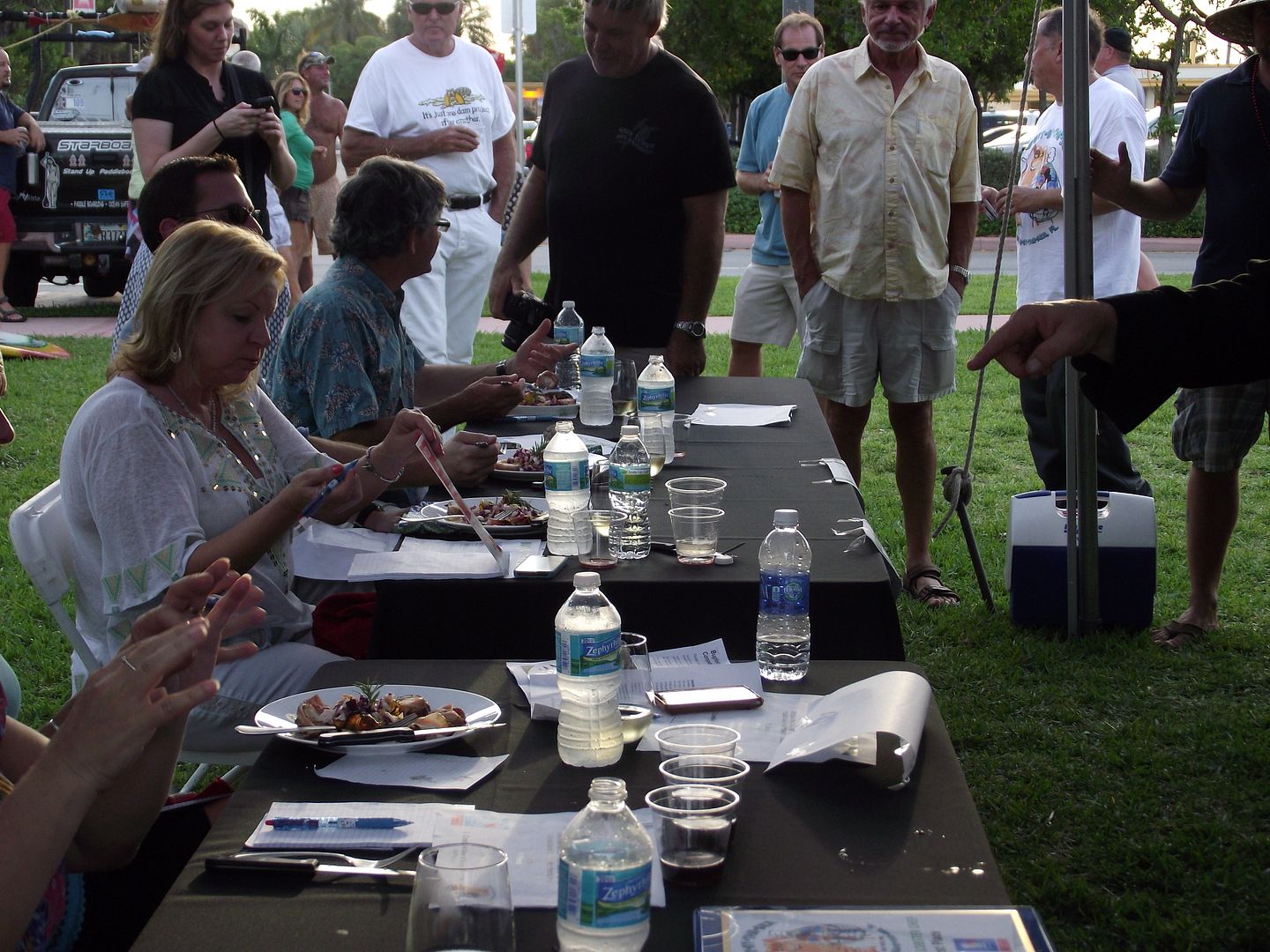 No Sorry to say… we didn't win! We got beat by the Team North of Scubanation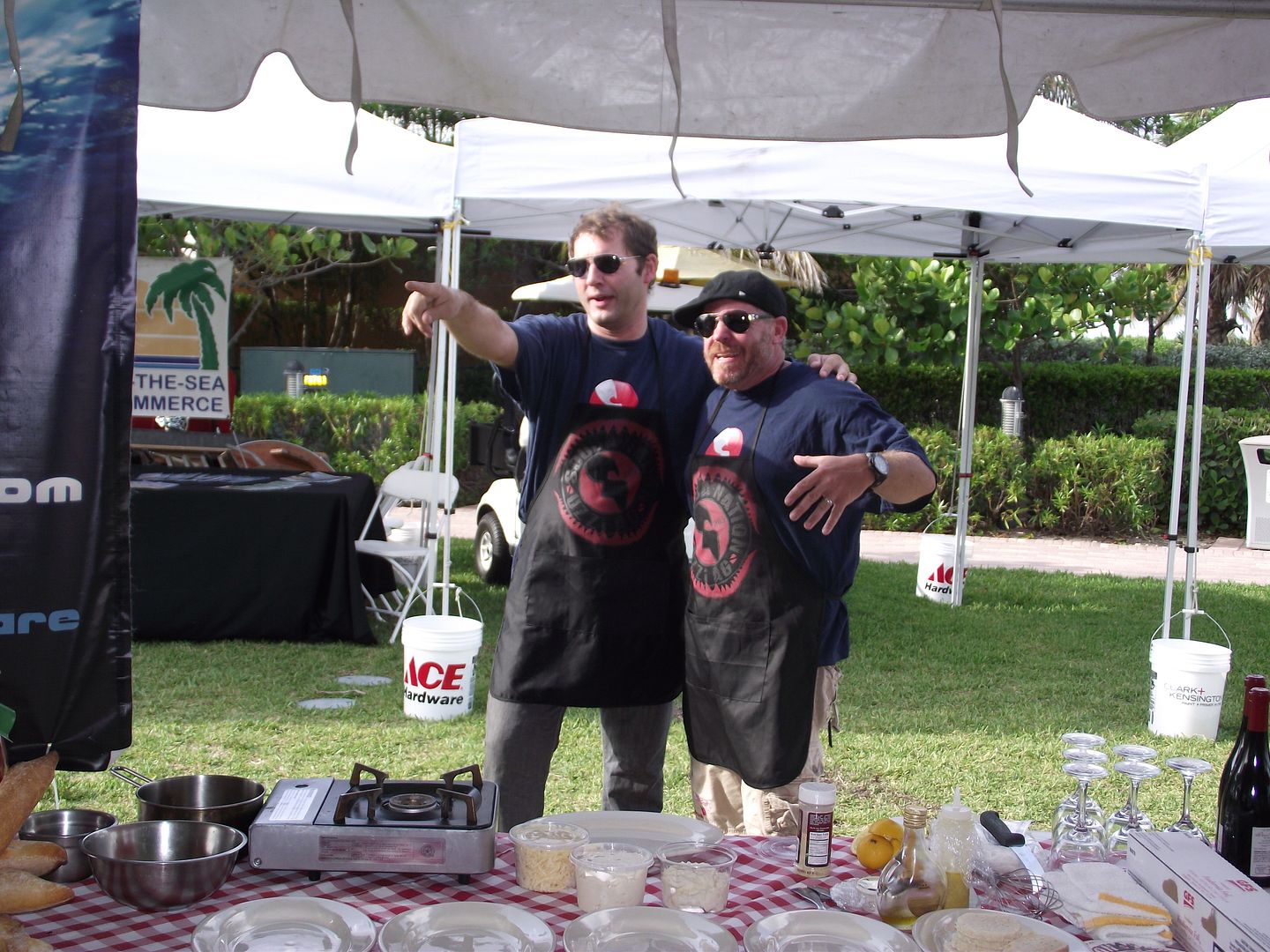 Here's the competition,
Gold Coast Scuba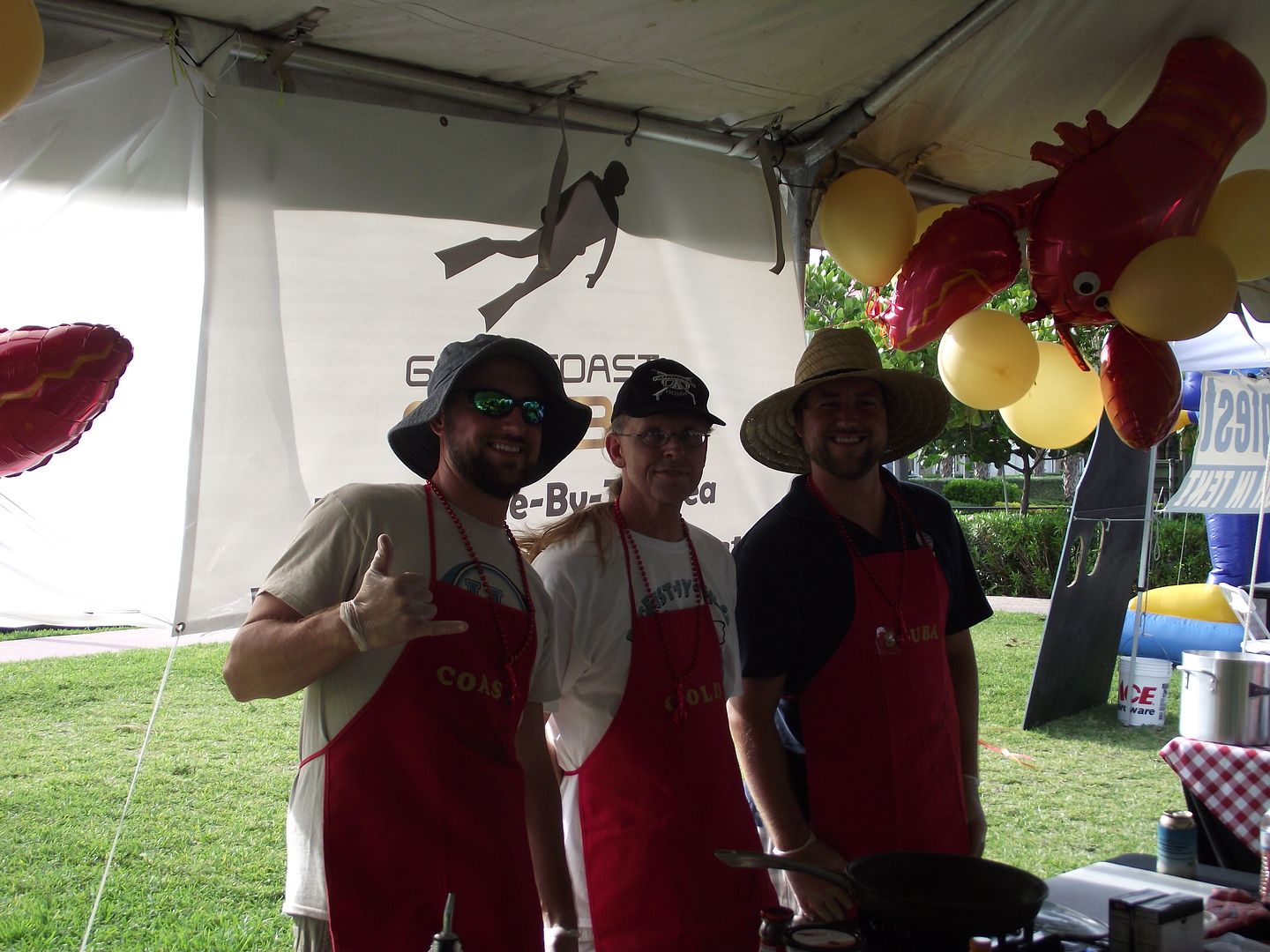 Buddy From the Village Grill aka The village Pump. Excellent entry of they're famous lobster cakes.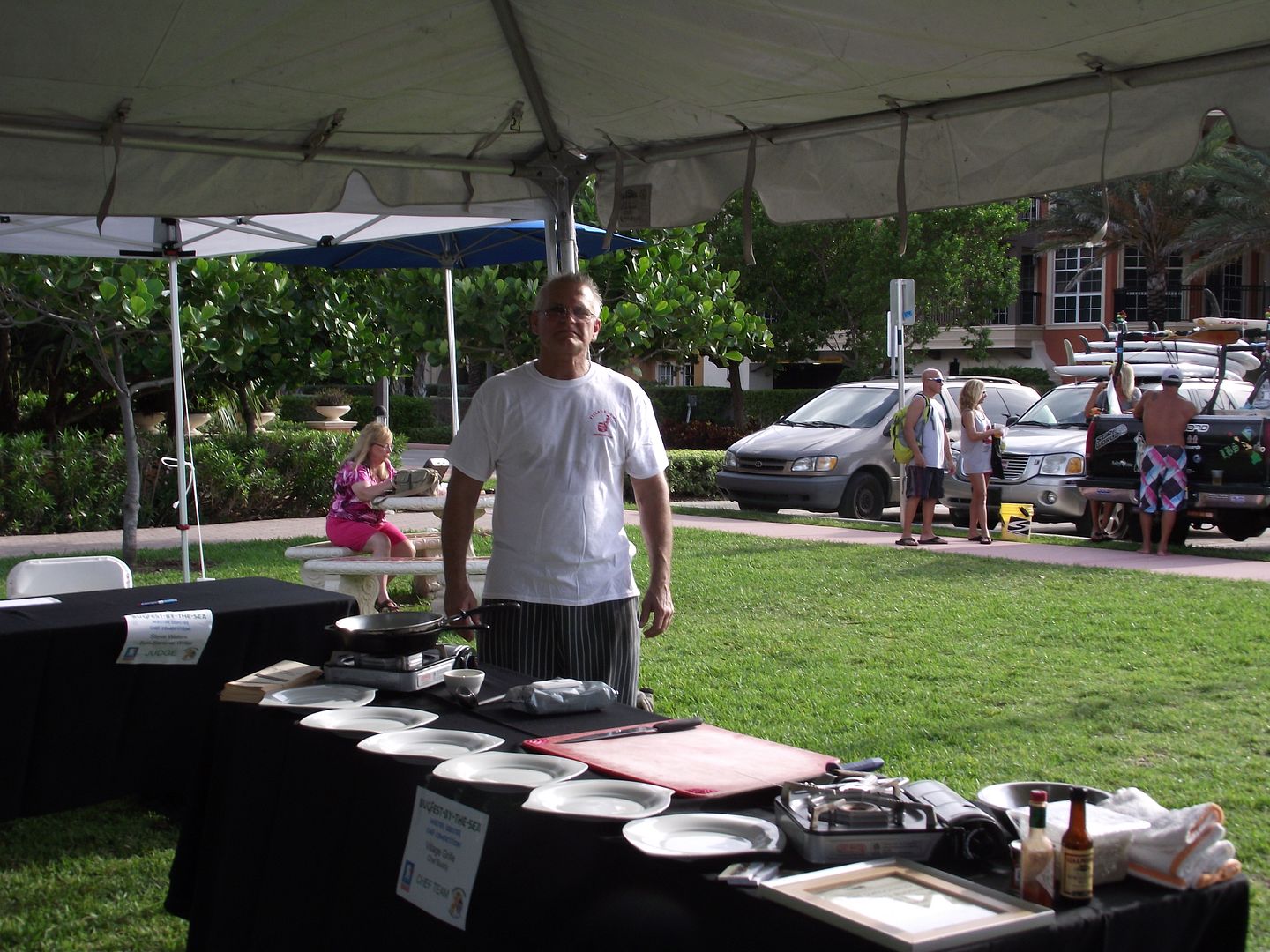 Scuba Nation South with their classic version of Low Southern Boil with my particular favorite GRITS! Extra credit given for subtle use of the "Cute Kid Crutch"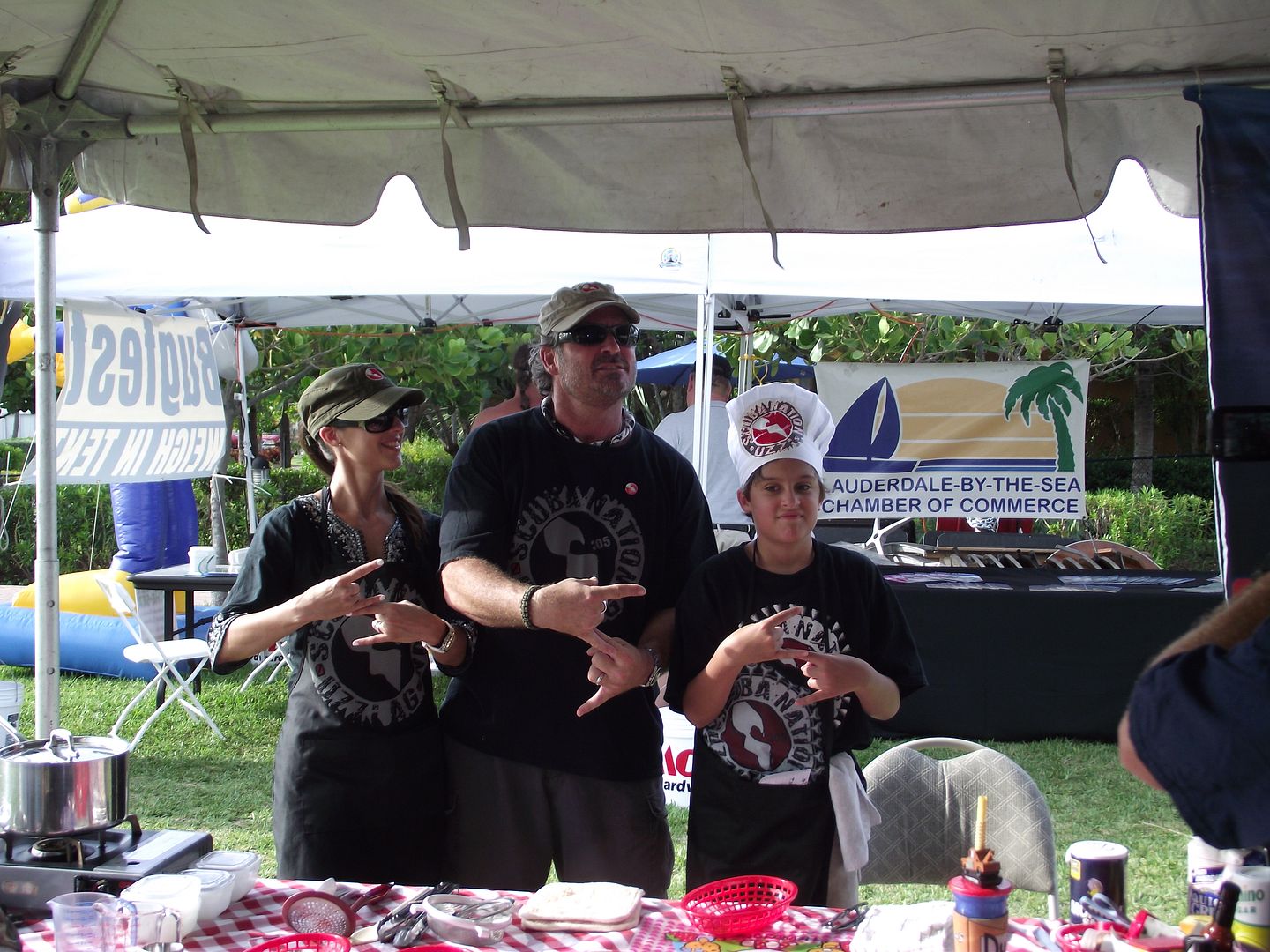 And a great big shout out and special thanks to Lenore Nolan Ryan for sponsoring the wonderful event!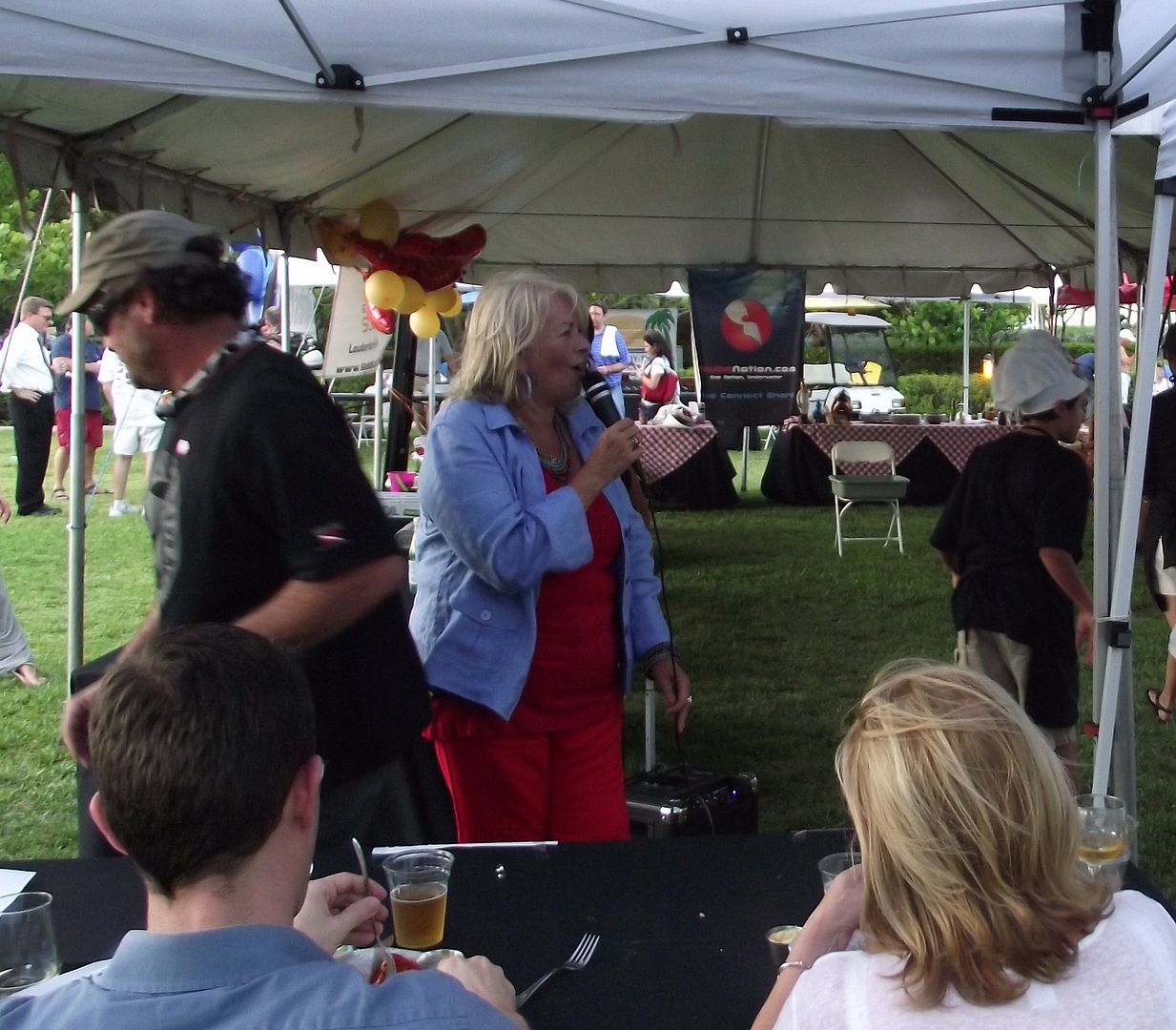 As always, Thanks for lookin, and I'll keep on cookin!
Stay Hungry My Friends!
Jed