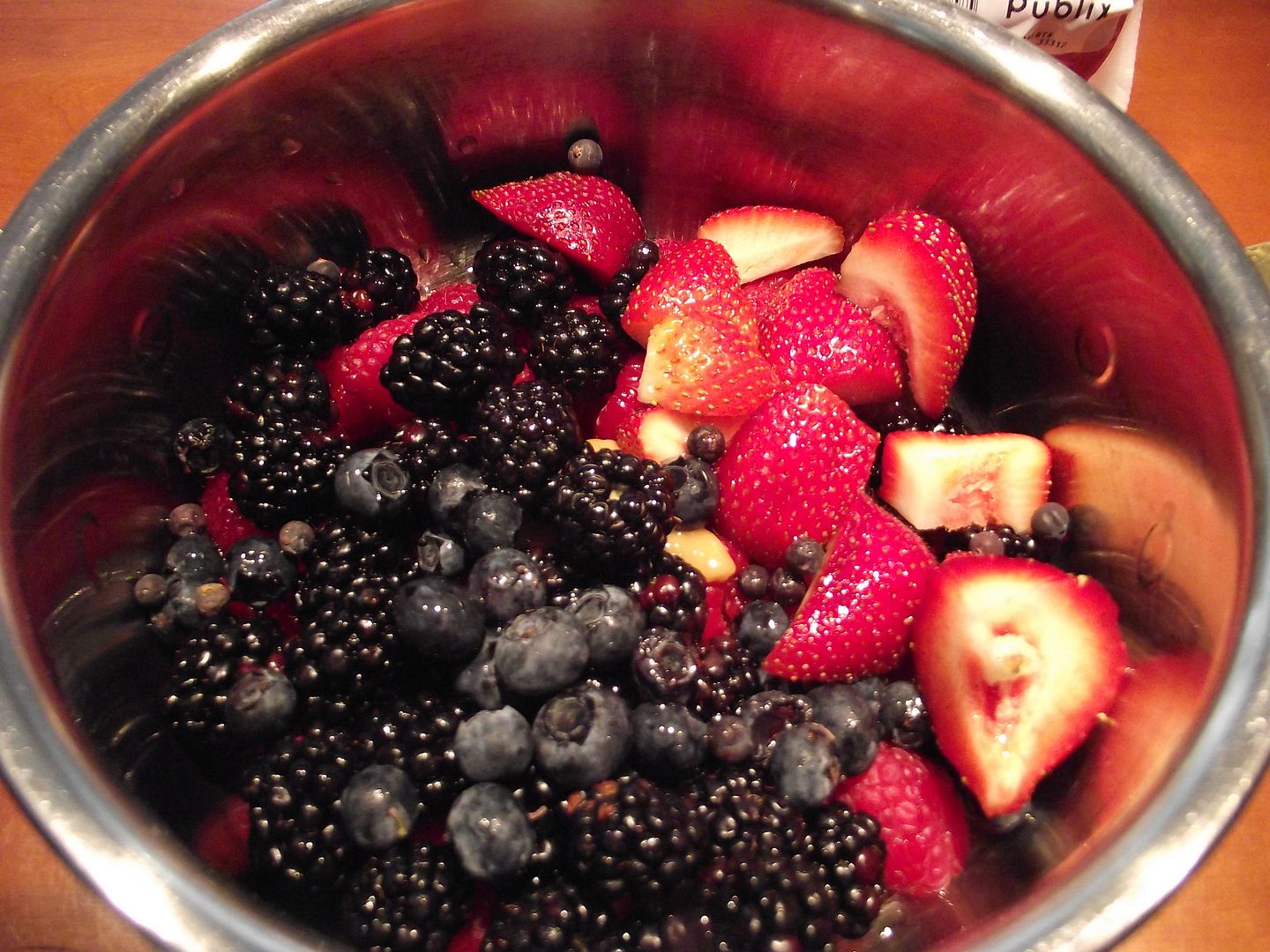 I recently entered this Cook into a Throwdown Challenge on the Greatest BBQ Fourum ever, and won! First I went and did a little shopping!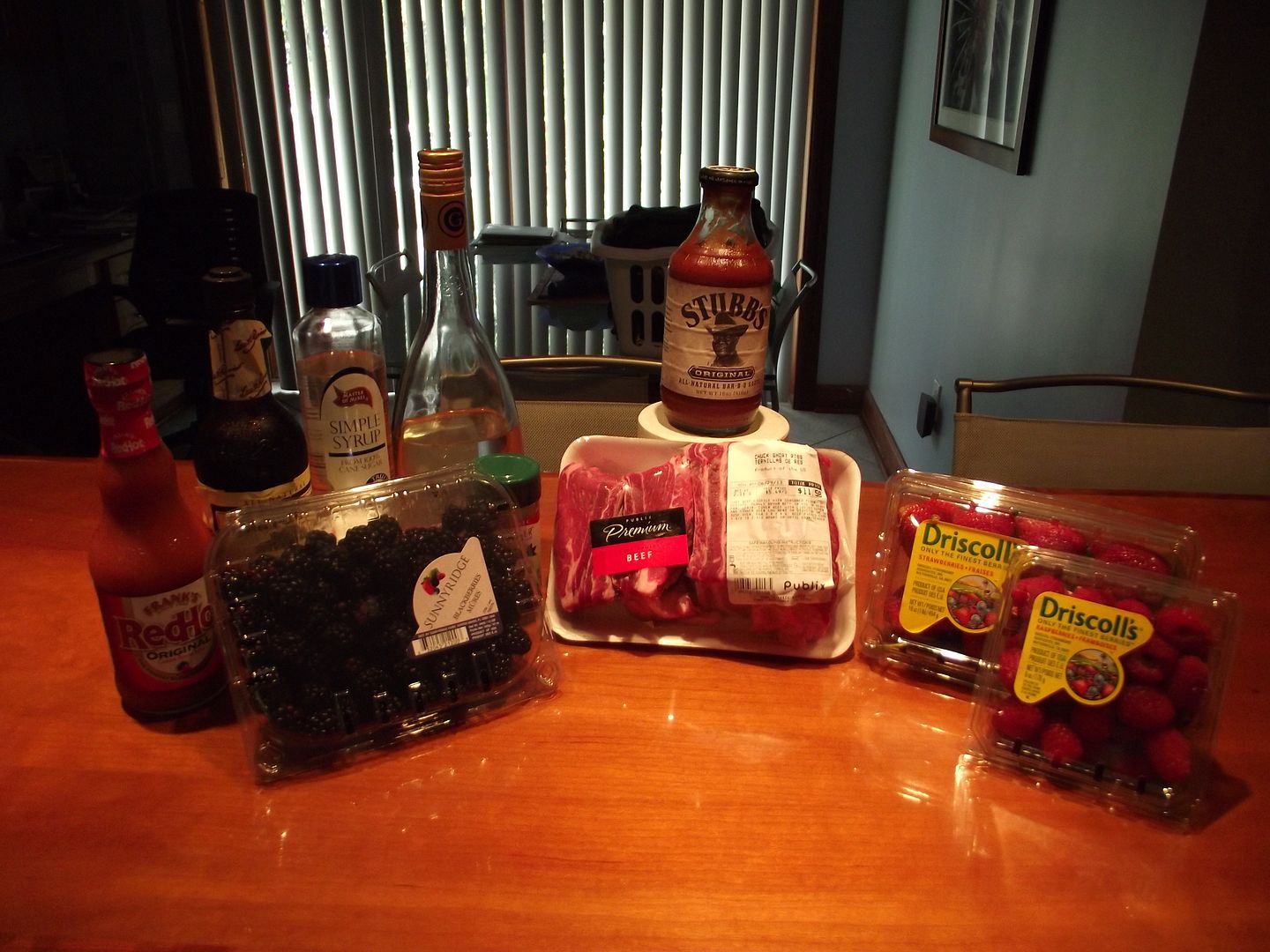 I cooked the berries down and pureed them into a thick sauce.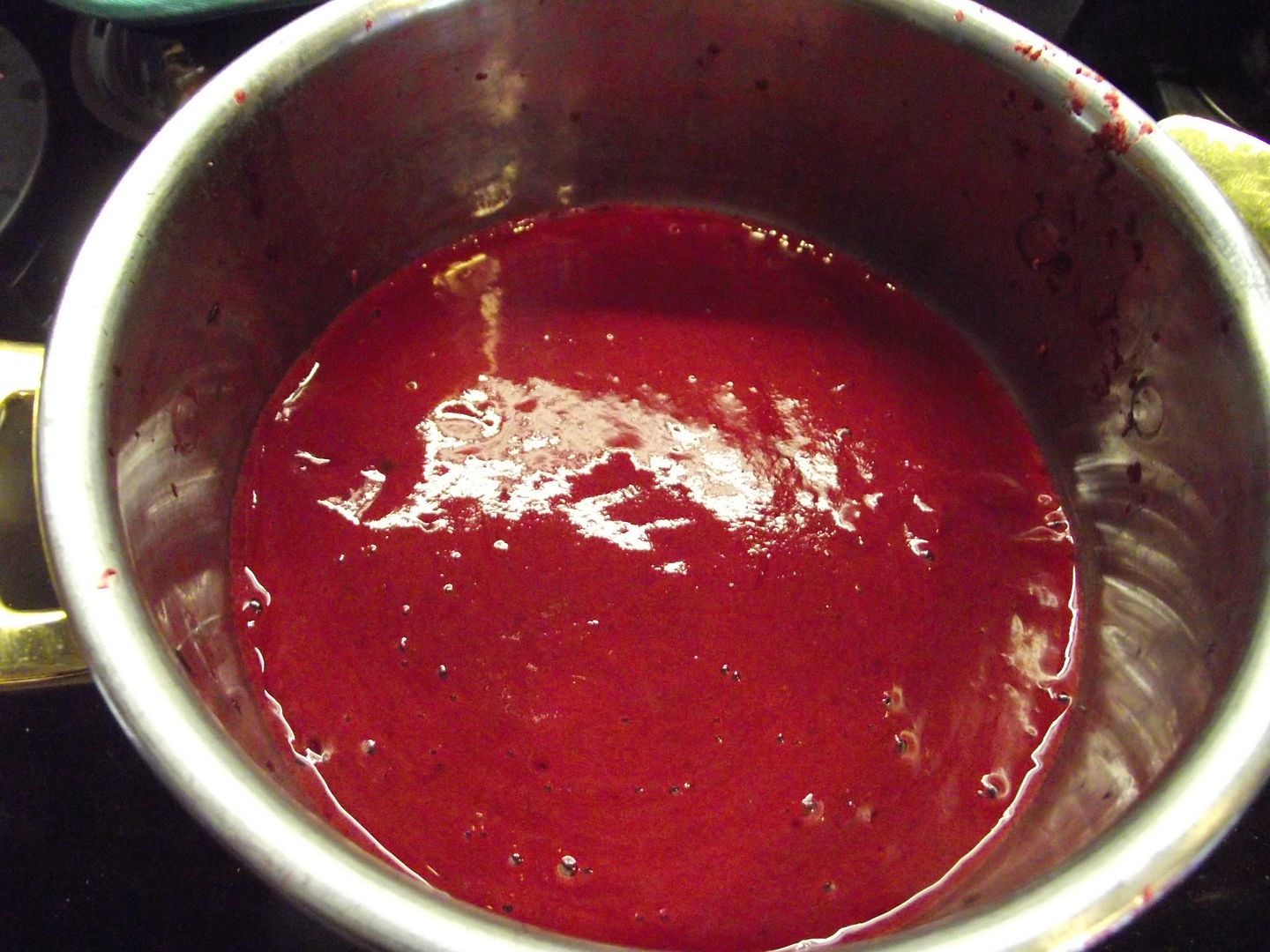 Picked a choice pineapple from the garden.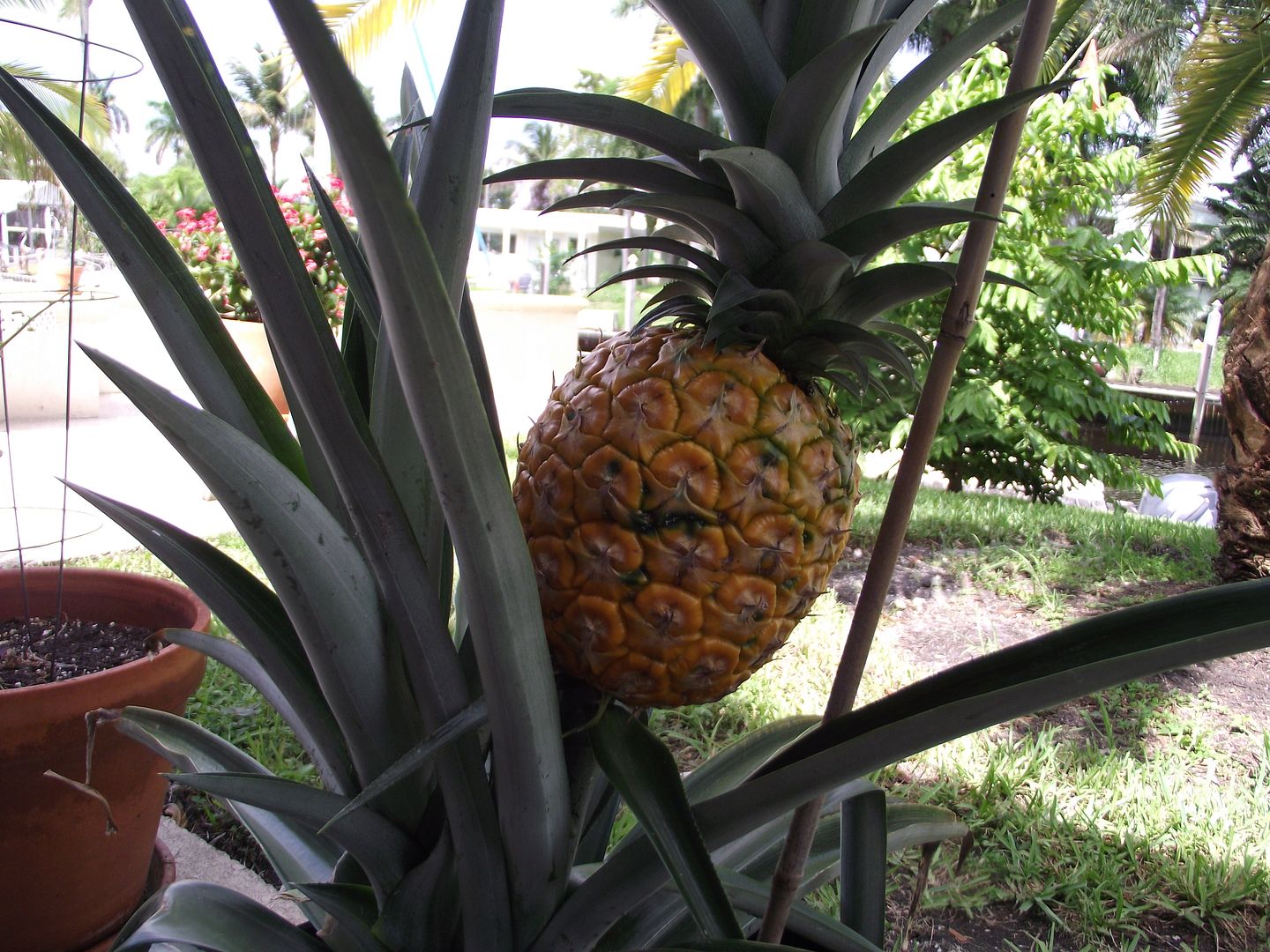 And then I whipped up a berry infused pasta dough.
After kneading the dough it was wrapped in plastic wrap and placed in the fridge to rest.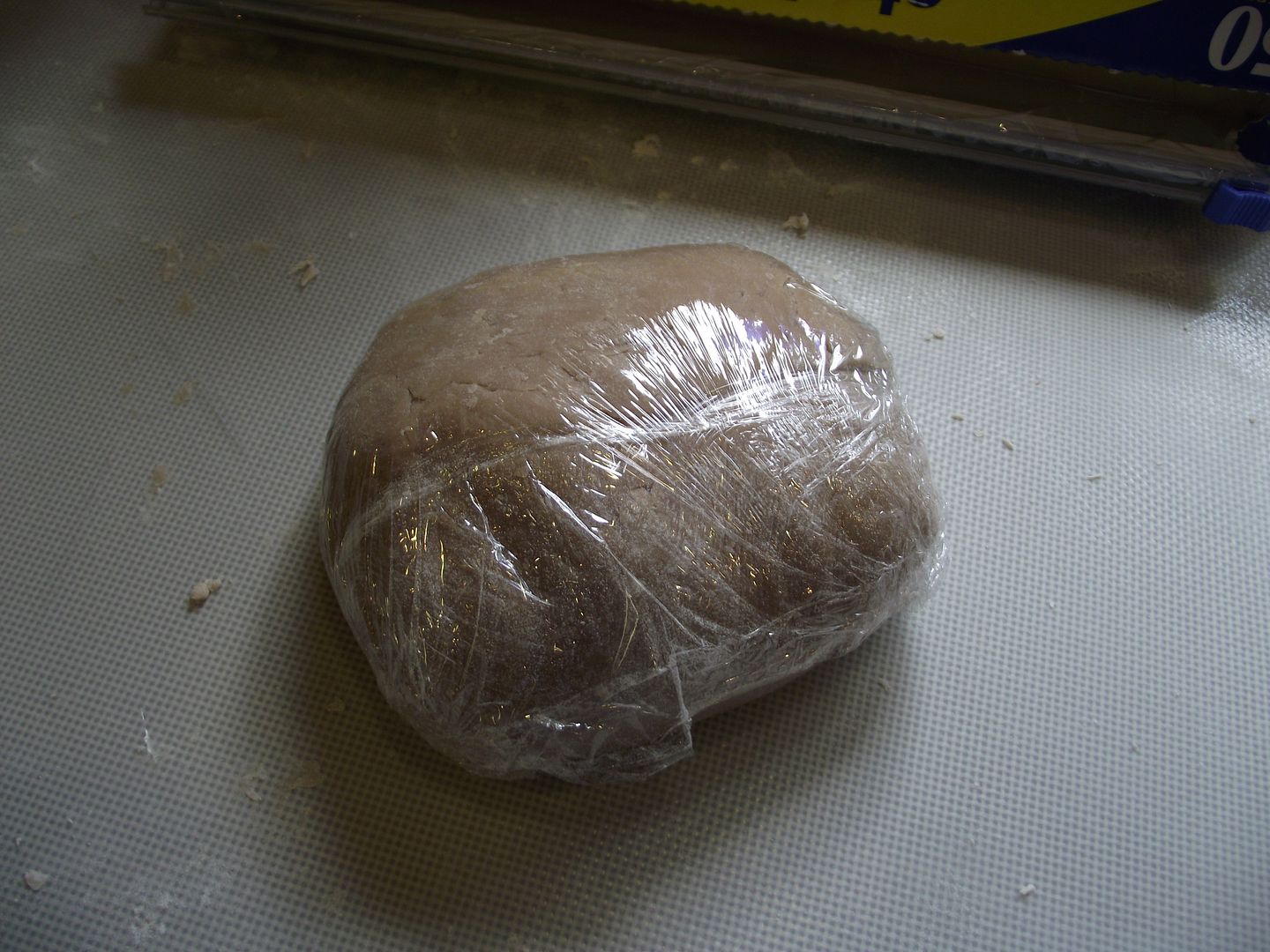 I then fired up my trusty Kamado Grill and set it up for indirect heat with a water pan and started smoking the short ribs and pineapple.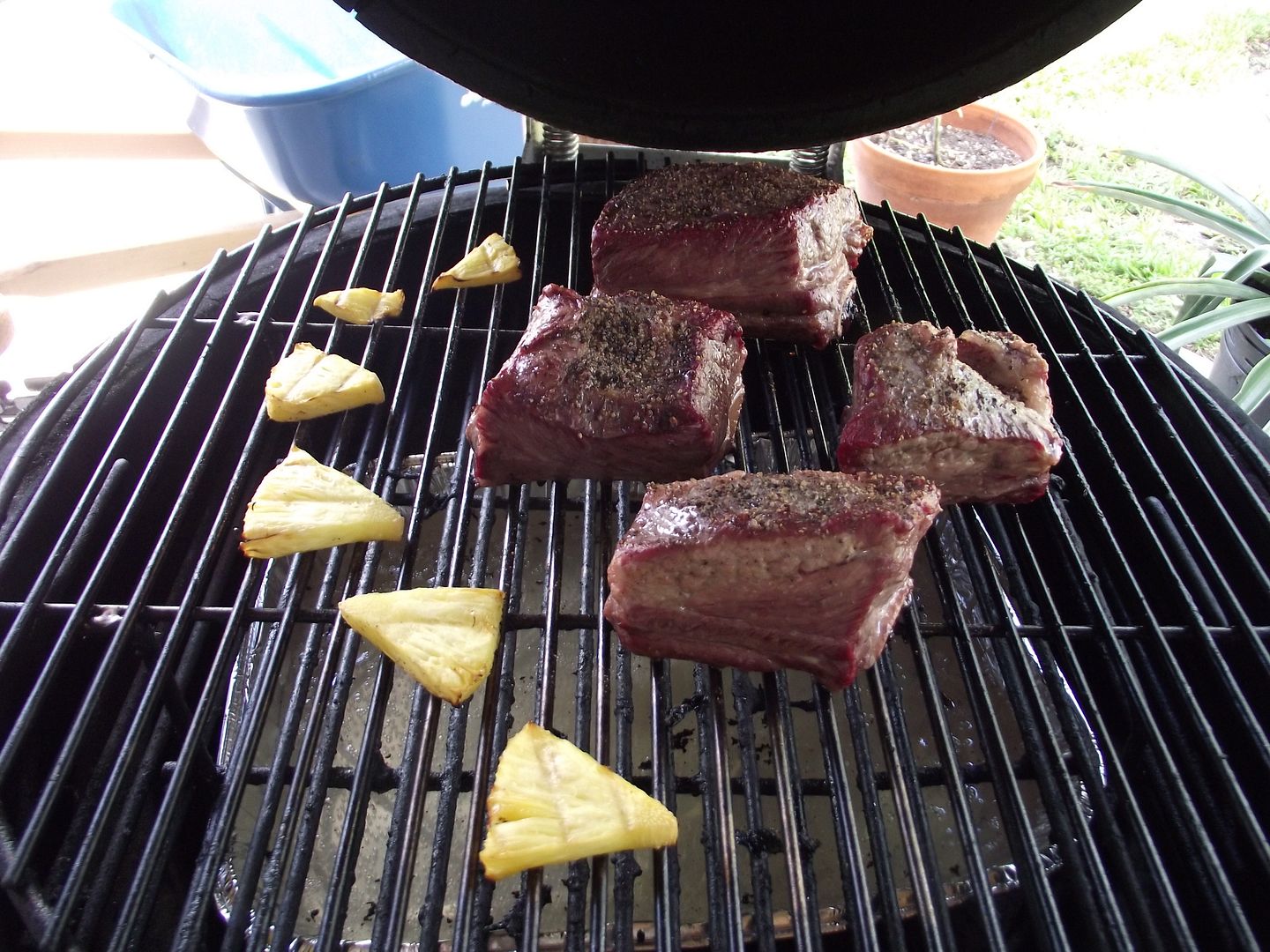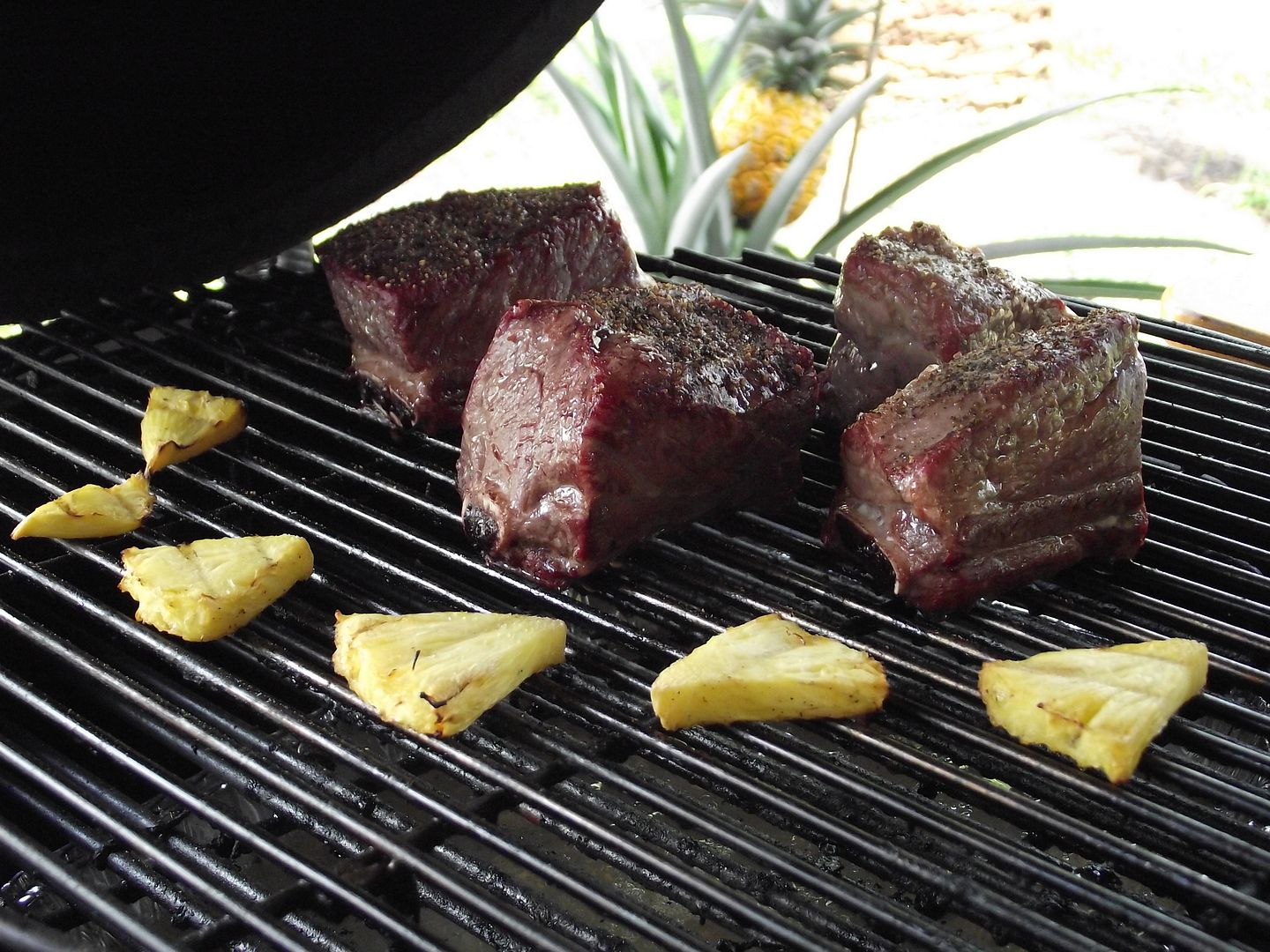 When the external temperature of the ribs reached 140 degrees, and wouldn't take any more smoke flavor, I put them into a cast iron brazier with the roasted pineapple and the pureed berries reduction.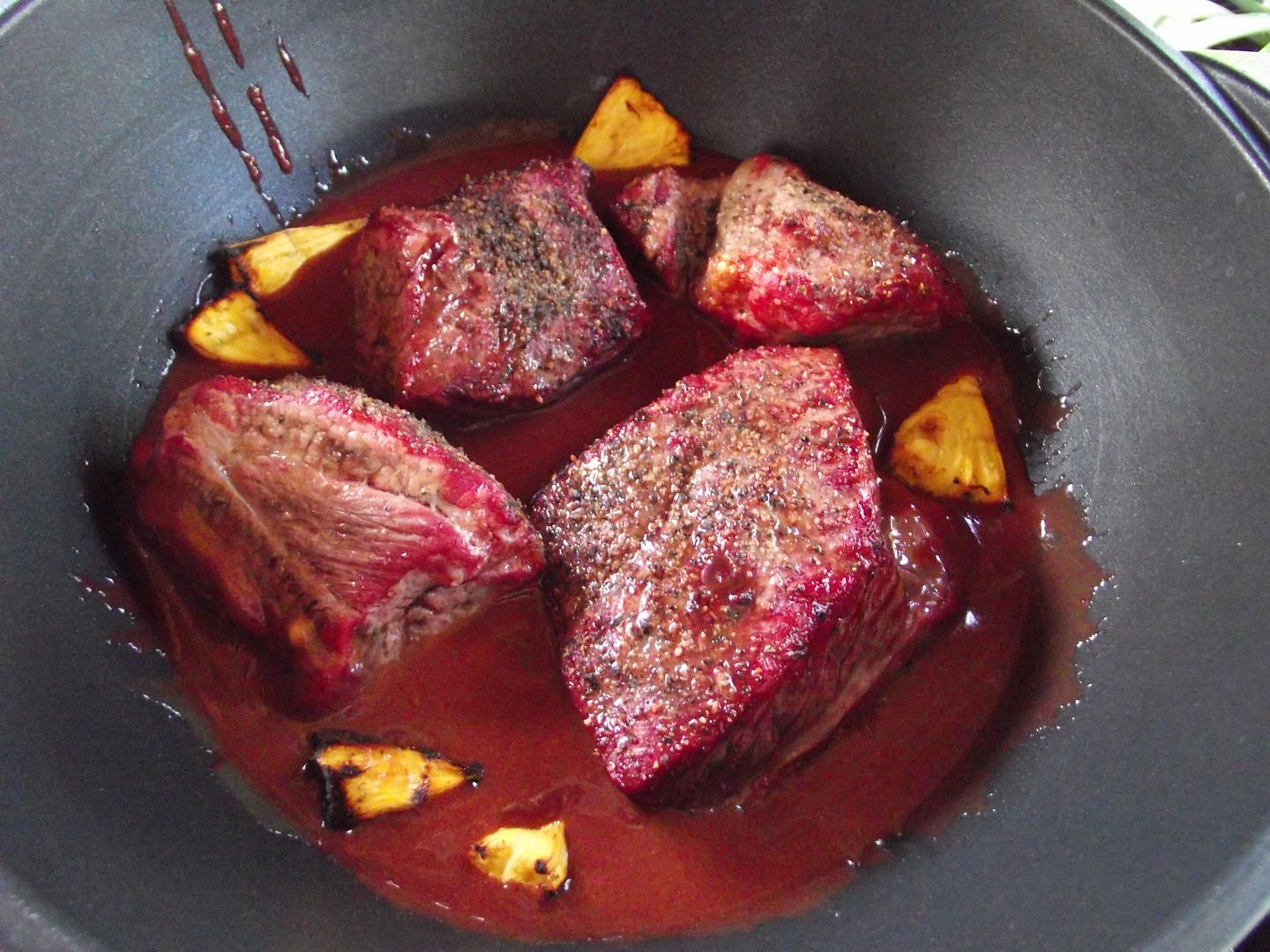 Then I stepped inside and started to roll out my dough.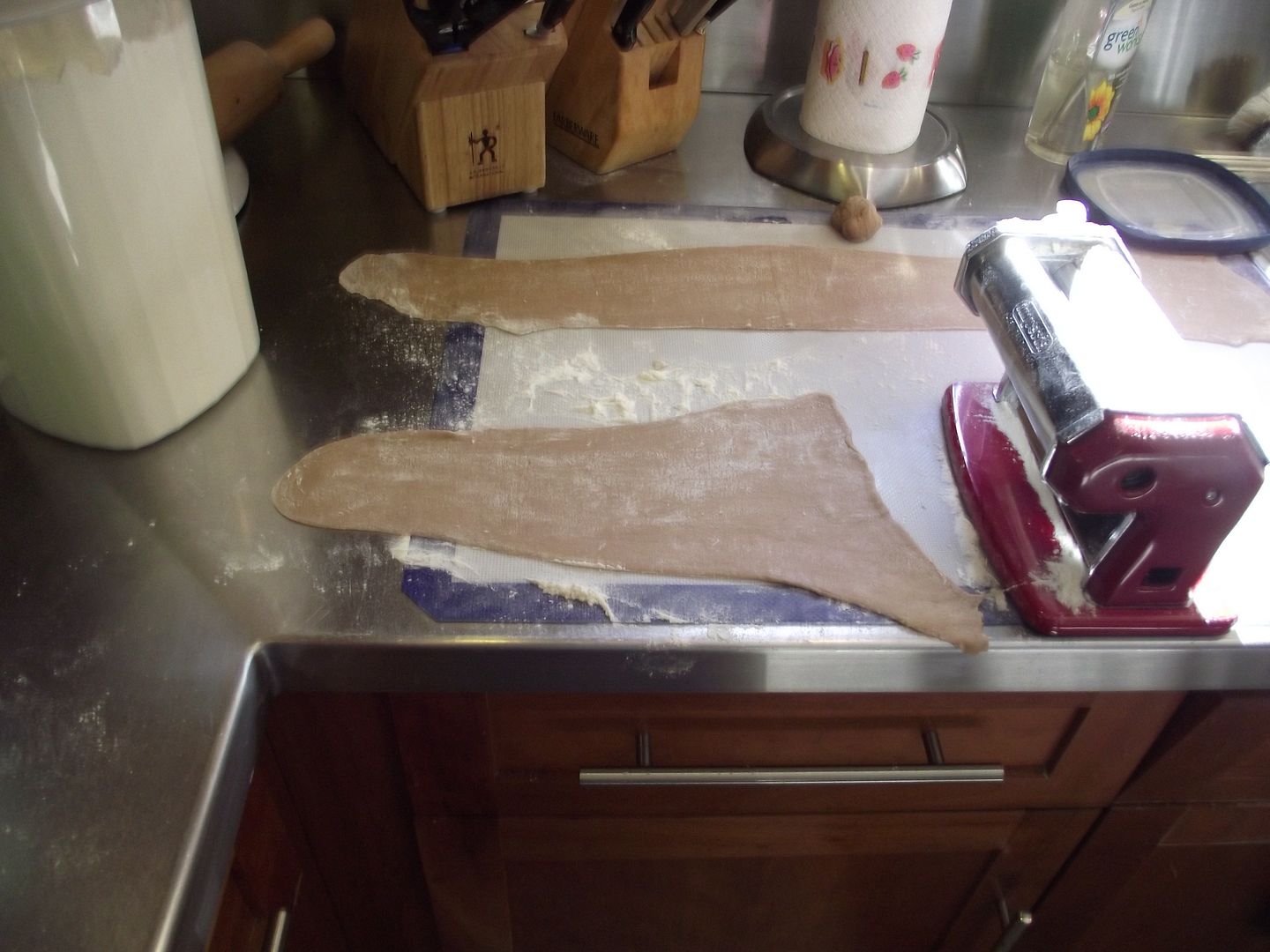 Once that was done I made up a batch of Berried Bow Tie Pasta.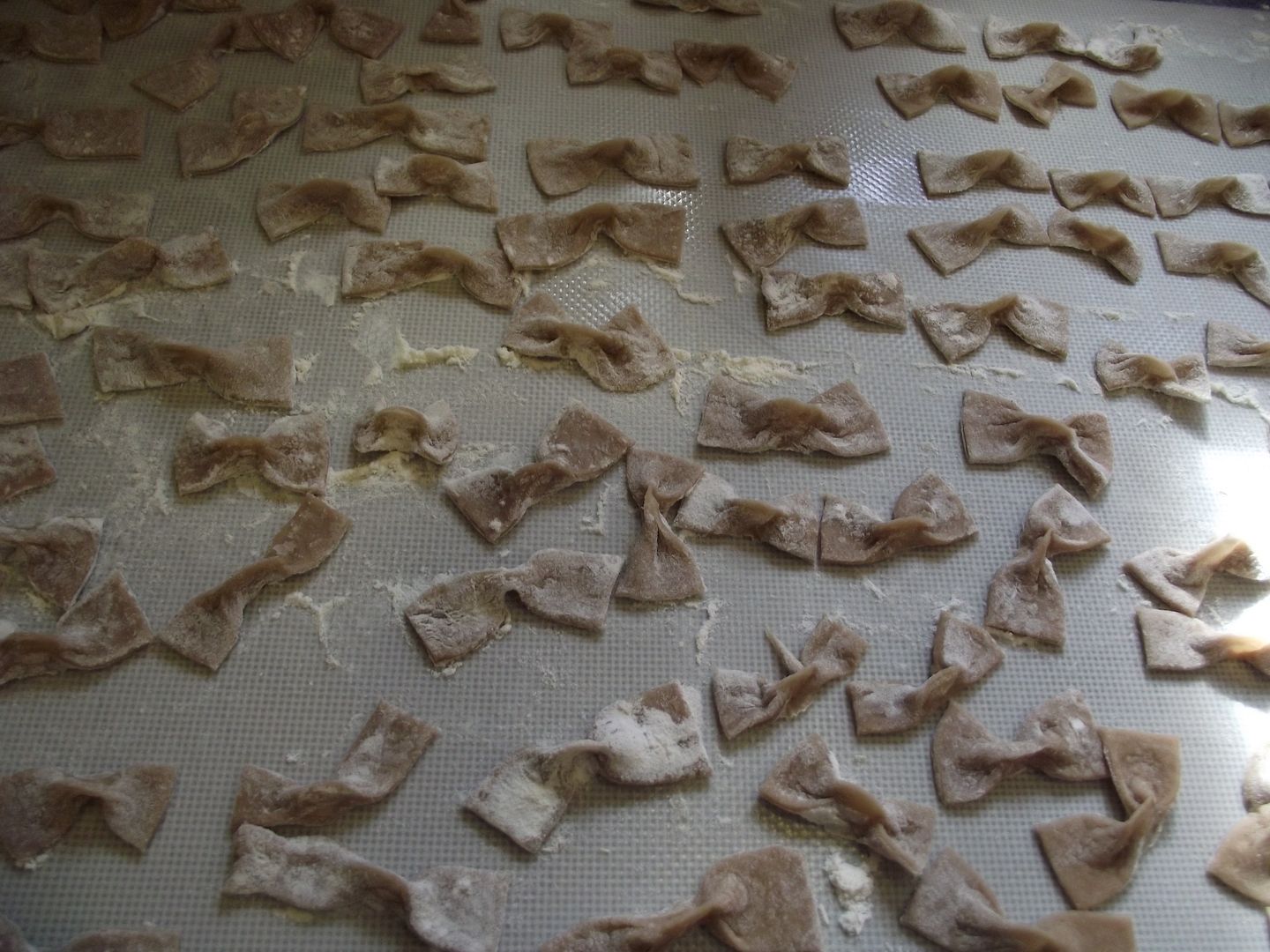 Headed for the finish line now folks, boiled up the pasta, plated the short ribs and sauced the pasta with the reduced berry puree.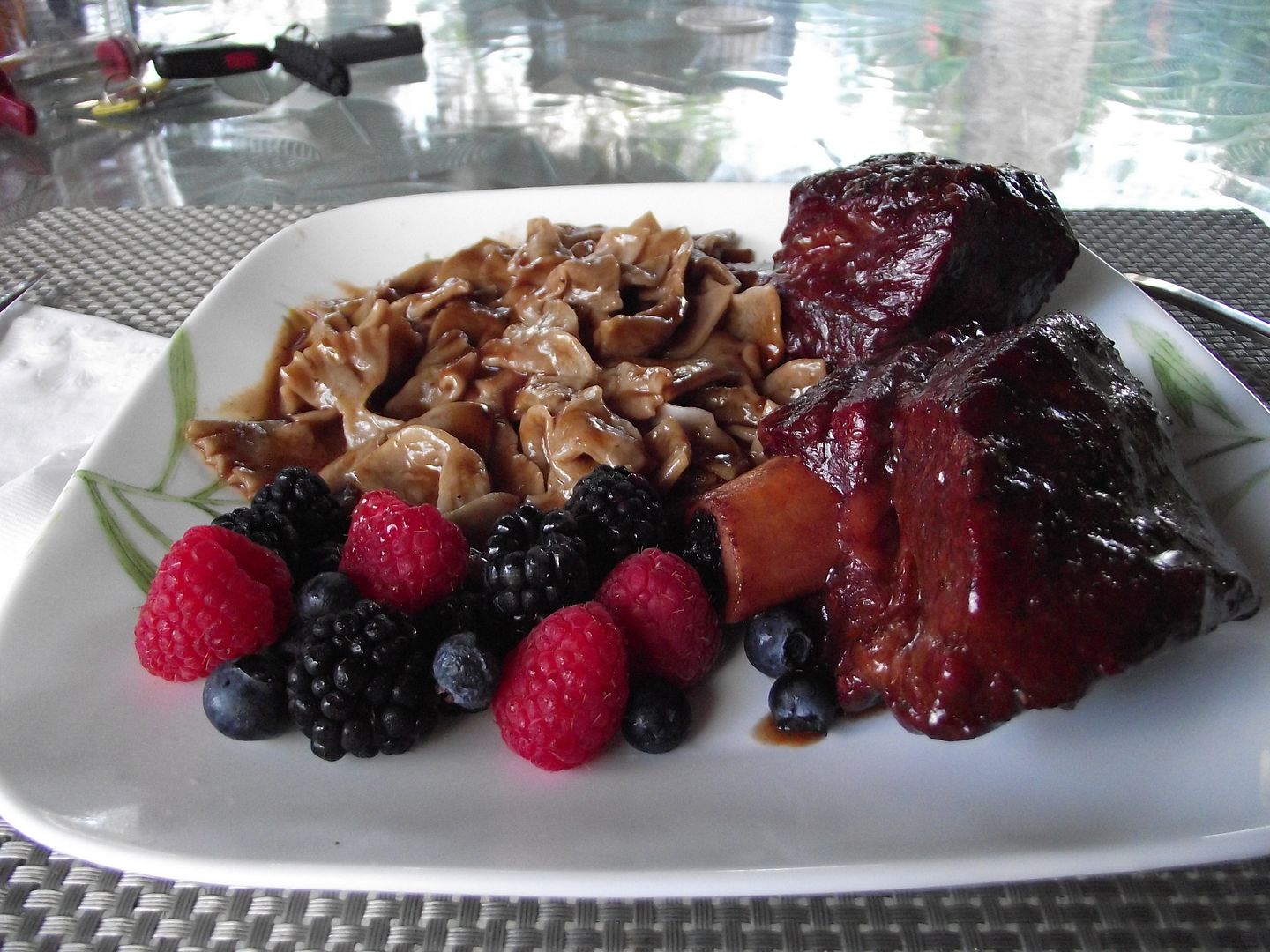 The grand finale if you please.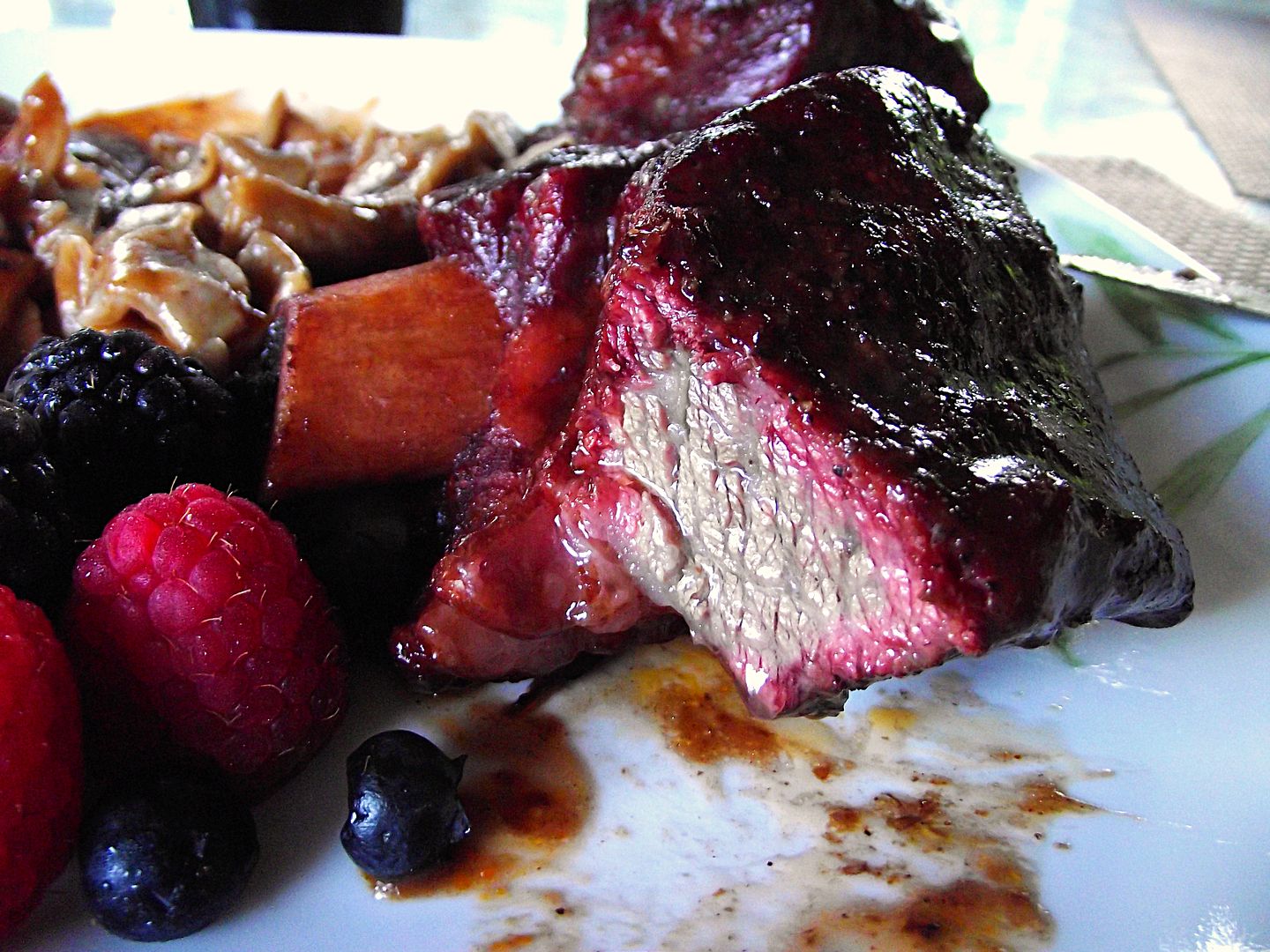 Thanks for lookin, and I'll keep on cookin. As always "Stay Hungry My Friends"
Jed